Jeans are a timeless wardrobe staple. They're casual, comfortable, and they can be incorporated into a vast myriad of outfits flawlessly. However, jeans can also often be one of the most difficult clothing pieces to purchase.
With so many different brands, fits, sizes and washes of denim, it's no wonder that finding the perfect pair can be such a minefield. Add that to the fact that they are probably the item in your wardrobe you'll wear most – no pressure.
But don't worry, with our jeans guide you will become a denim expert in no time.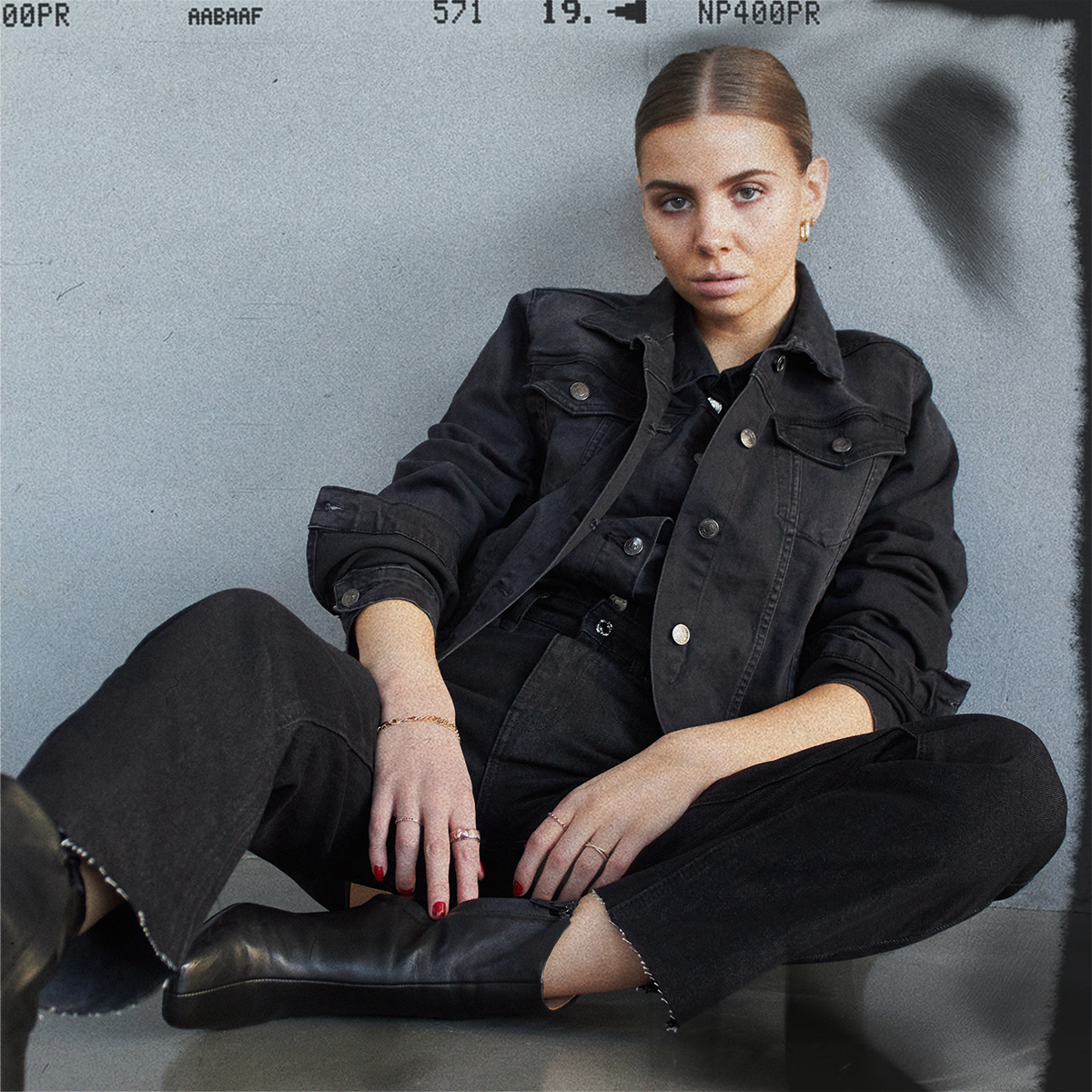 FITTING

SKINNY
Most women look good in skinny jeans, and every wardrobe should have a pair in black or blue or both. Skinny jeans should be really stretchy and comfortable but also hold you in and, most importantly hold the shape and fit for years to come.
We've added stretch to most of our With Black jeans for extra comfort and for our signature soft denim feel.
FLARED
Throw it back to the '70s in a pair of our flared jeans. With their fit-and-flare shape, these fashion-forward pieces are made to inject some serious retro character to your looks. Go for a high-waisted pair from our WithBlack collection for an ultra-flattering finish or keep things low-key with a mid-cut rise.
We've also got loads of choice when it comes to colors. High-waisted flare jeans in mid-blue feel classic and all-American, while blacks are a go-to for smarter evening wear. If comfort is a priority, our flared jeans is in super-stretchy denim, which moves as you do.
STRAIGHT
This fuss-free shape is easy to wear and simple to create an outfit around. This jean fits straight right through the leg down to the ankle opening, which is more generous than the skinny fit. Nevertheless, they will definitely be your new denim go-to for effortless 90's inspired styling. When it comes to colors, our WithBlack selection of straight leg jeans leaves nothing to be desired. Classic blue or rinse blue wash is versatile and timeless, while dark grey is easy to dress up for the evening. Our frayed hems create a carefree vibe and a little bit punk. For an ultra-flattering choice, we like our straight-leg jeans with a high waist. Or, we also have a mid-rise style that hug the hips if that's more your style. Slimmer shapes are cut close to the leg for a contemporary vibe, while more generous cuts create an urban-inspired feel.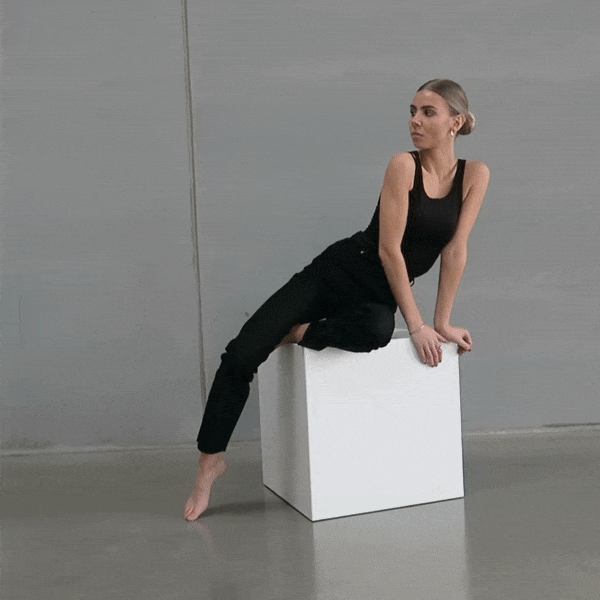 WAIST/RISE

Choosing jeans with a particular rise or waist is not only a matter of a styling option. It is also, according to figure and body shape, a way to help accentuate or draw attention away from areas on your figure.
High-rise/high-waist: High rise jeans are defined as having a fit at or above the belly button.
For those with a long torso and short legs, a high-rise jean will elongate your legs and make your torso appear more proportional.
Mid-rise/ mid-waist: Mid rise jeans sit between the hip and the belly button.
For women with a short torso, mid-rise jeans may fit like high-rise jeans (high-rise jeans may fit too far above the natural waist).
Mid-rise jeans that hit just below the belly button help control a tummy pooch/muffin top.
A mid-rise jean where the waistband falls slightly above the widest part of your hips will make your hips appear slimmer.
Low-rise/ low-waist: Low rise jeans sit at or below the hip.
For those with a short torso and longer legs, a low-rise jean will elongate your torso.
For a slim rectangle body shape and a slender inverted triangle body shape a low-rise jean that sit on the hip and have a wide waistband can make your hips appear wider, thereby adding curves.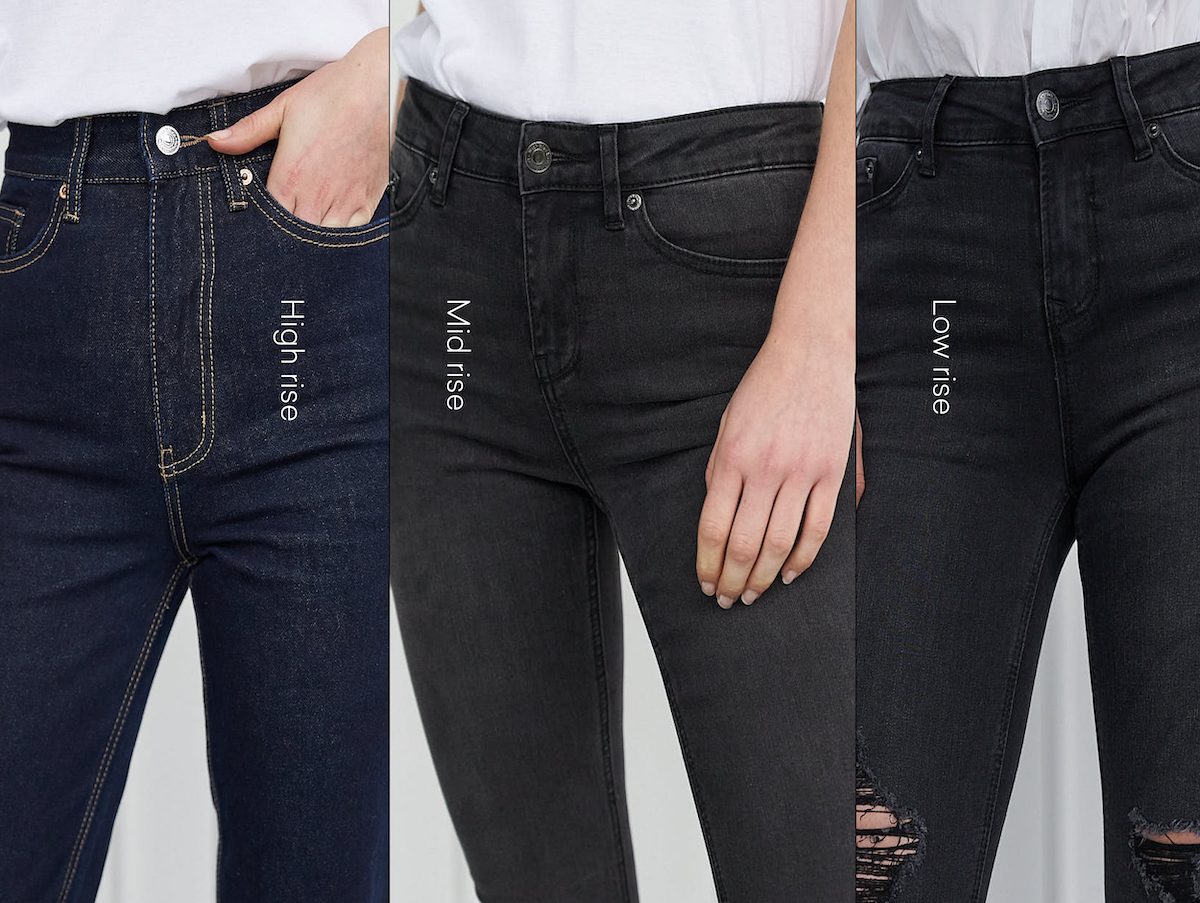 DETAILS
RIPPED
A ripped detail will make any outfit feel a touch more rebellious. Ripped jeans have been taking the streetwear scene by storm, so it's no exaggeration to say that this is one of the coolest styles out there.
There are loads of different ways to rip, tear and distress your denim. When picking out your perfect pair, consider the placement of the rips, and how much you want to reveal: we have designs with simple tears at the knees. If you're looking to just dip your toe into the trend, consider subtle distressing on the thighs or knees, or raw and frayed hems.
Whether you're a skinny-jean fan or love the bagginess of a relaxed fit, you'll find the perfect ripped jean in our collection. And don't forget the colors, too. Our mid-blue and goes-with-everything black are failsafe options that make the perfect partners to a plain white tee.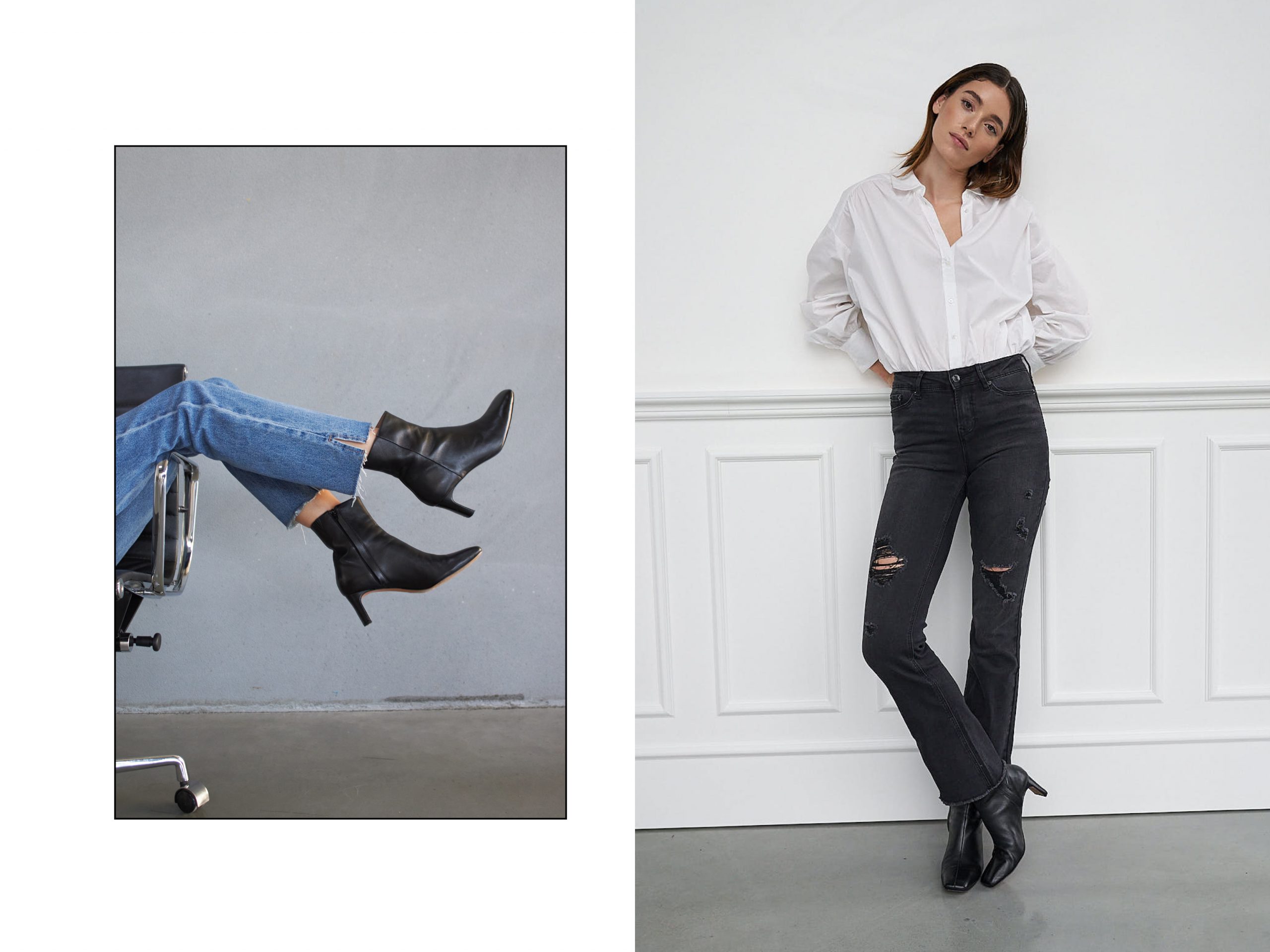 WASH
Raw or washed
While there are dozens of different styles of denim, they can all be broken down into one of two categories: dry (also known as raw) or washed.
The term "dry denim" refers to any jeans or garment comprised of unwashed denim. It's not uncommon to wash denim to create a slightly worn-in look. Dry denim, however, features a more even color and tone throughout the fabric. This makes it a popular choice for people who are looking to achieve a more formal attire. It's important to note that dry denim is still dyed to achieve its characteristic blue coloring.
On the other side of the fence is "washed denim," which as the name suggests refers to any jeans or garment comprised of denim that's been washed. Most denim garments are machine washed to make them softer, reduce shrinkage, and to create a more desirable look.
The easiest way to identify washed denim is by looking for changes in the fabric's color. If you notice variations in the color/tone of the fabric, then it's probably washed denim. If the color is uniform throughout the fabric with no visible signs of fading or distress, then it's probably dry denim.
In our collection we have several different washes:
Rinse Wash
This is the most basic wash for a denim garment, the purpose is to make the garment wearable. Residual dye is removed from the jean to help stop the color running. The wash makes the denim feel softer but it still maintains a clean, 'raw' appearance.
WBLROSE ROCK STRAIGHT HW JEANS
Mid Wash
This is a popular choice for most jeans, mid-wash denim has undergone a longer washing process than rinse jean to remove more indigo dye color. This helps create the mid blue color level. The wash also ensures the jeans have a softer handle compared to the raw denim.
WBLROSE ROCK STRAIGHT HW JEANS
Black/Grey
Black and grey denim undertakes a similar dying process to traditional blue denim but uses different dye colors.
WBLNELLY HEART SKINNY HW JEANS
Stone wash
Stone-washing helps to increase the softness and flexibility. The jeans is treated to produce a faded, worn appearance. The process is achieved by soaking pumice stones in chlorine and letting these stones create contrast during the wash process.
WBLROSE ROCK STRAIGHT HW JEANS
SHOP LUX AND SOFT FOR LESS
Al in al jeans are an essential part of our everyday style and at Stylestore.com we are proud of our jeans and that soft denim feel. We have designed true keepers and a pair of denim you will have in your closet for years as they become more beautiful with age. And best of it all, you can get them at fair and affordable prices – from only 40€.
Denim is part of our DNA and it will continue to reinvent itself, even now when we dress more casually.
Go denim WithBlack!
Love, StyleStore!