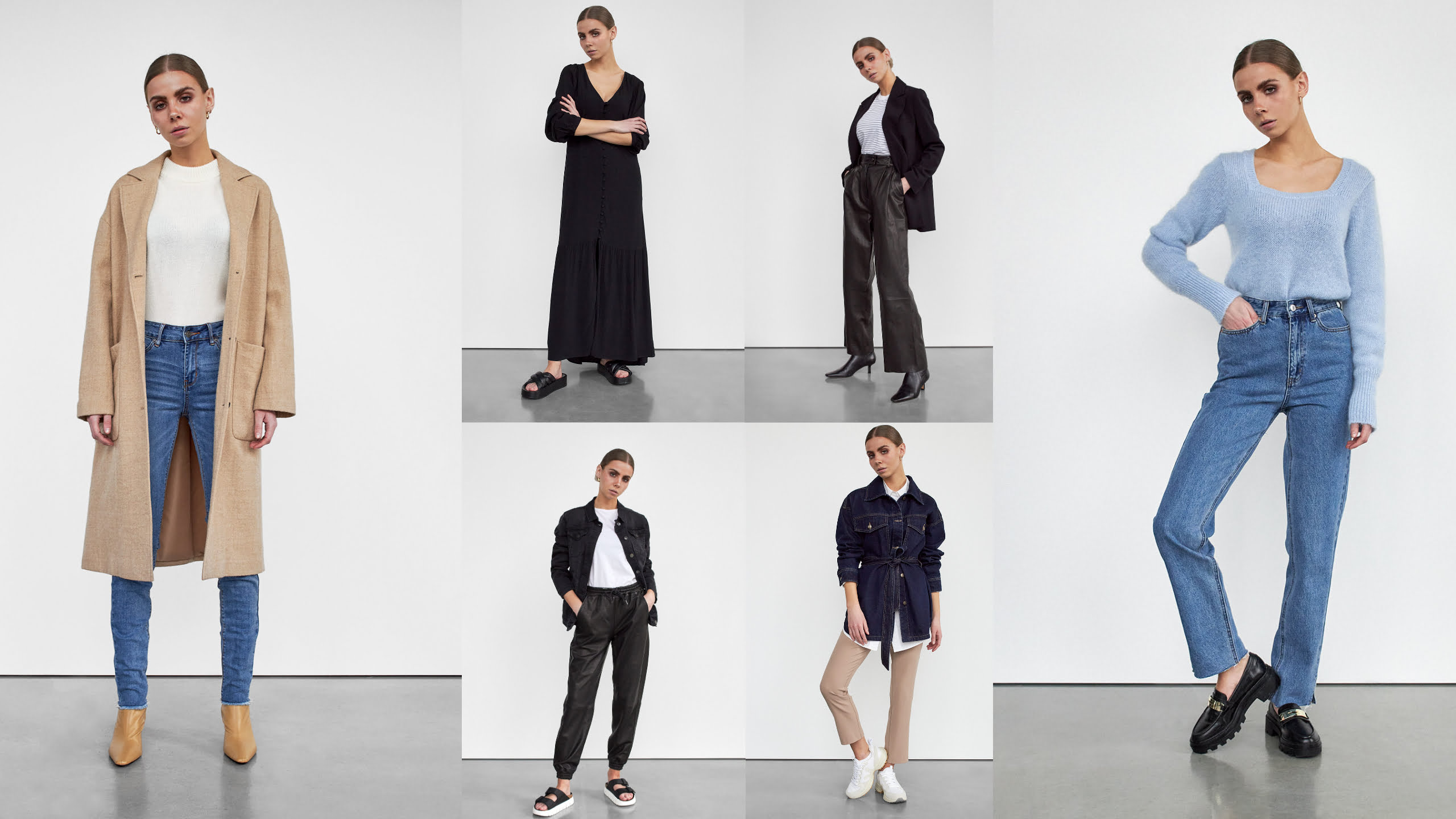 While the minimalist style and the exceptional Scandinavian look have been attributed only to us in Scandinavia the less-is-more approach to dressing is now a global phenomenon.
The beauty of minimalist fashion is in how versatile and easily wearable it is for people of all ages and sizes. Beautifully constructed, color-blocked pieces in neutral shades that naturally complement each other.
Our exclusive SCANDINAVIAN WARDROBE CAPSULE features everything from traditional wool coat, tailored blazer and statement pants to everyday tees, denim jeans and jackets, tailored pants and cashmere shirts so you can build the best low-key looks to suit your personal style.
Scroll below for our favourite picks that'll elevate your wardrobe and create that perfect Scandinavian look.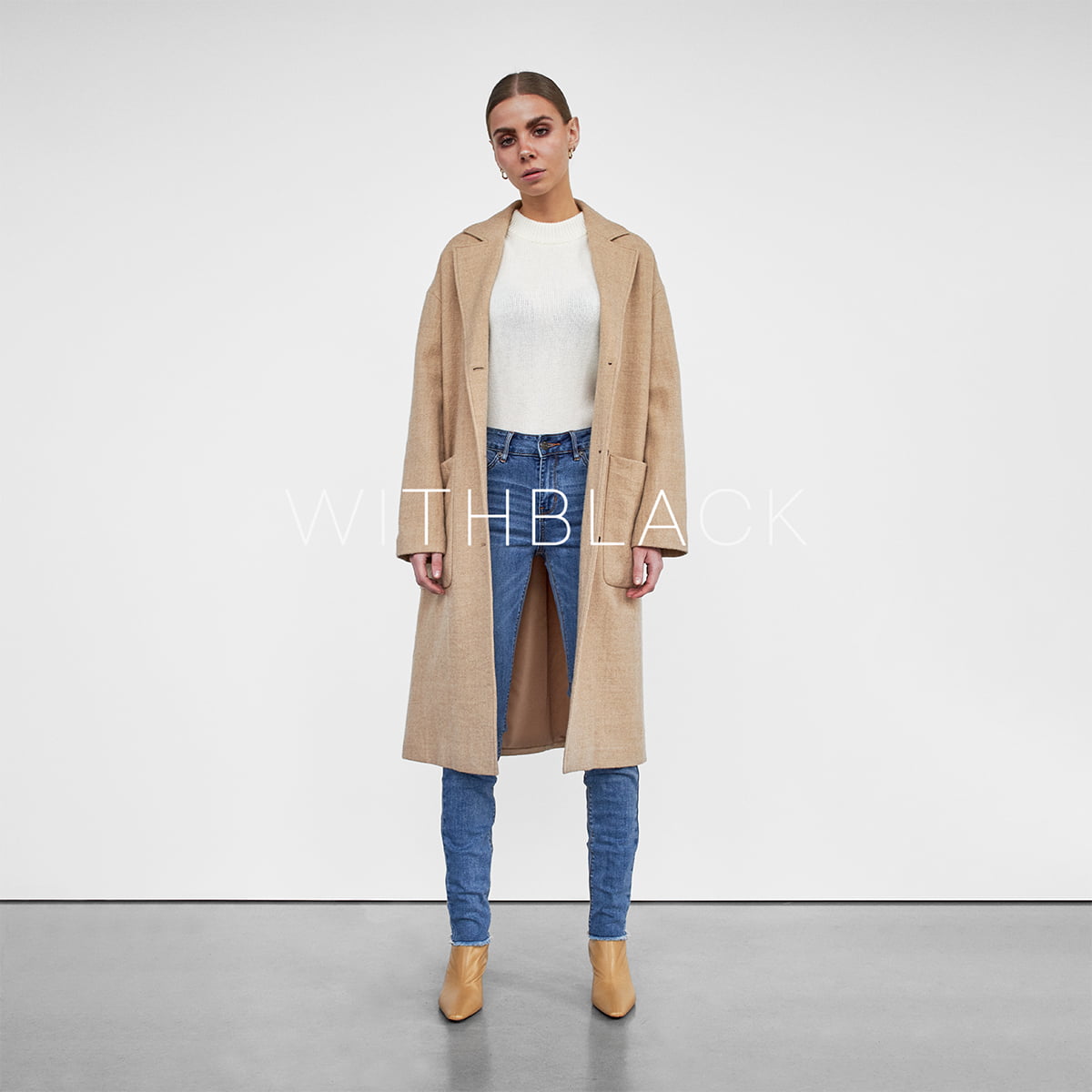 The Lunch Date
This white cashmere mixed with blue denim and that perfect camel wool coat is just the right palette for a super comforting look. The more you play with styling these jeans the more you'll like them! It's surprising just how versatile they are. This wash works with cool and warm tones alike and the fit is so comfortable. A true Scandinavian look!
The Appointment
This is one of our favorite spring outfits to wear. We've classified it as a triple 'C' combo, which stands for cool, comfortable, and classy! The joggers just make for such an easy and put-together outfit when paired with a white tee and a cool denim jacket. It's a fool-proof outfit combo that always delivers.
The Going Back To School
A crisp white shirt is an essential piece in every woman's closet.  It's a type of anywhere closet staple that looks just as good with your work trousers like these tailored pants as it does with your weekend denim.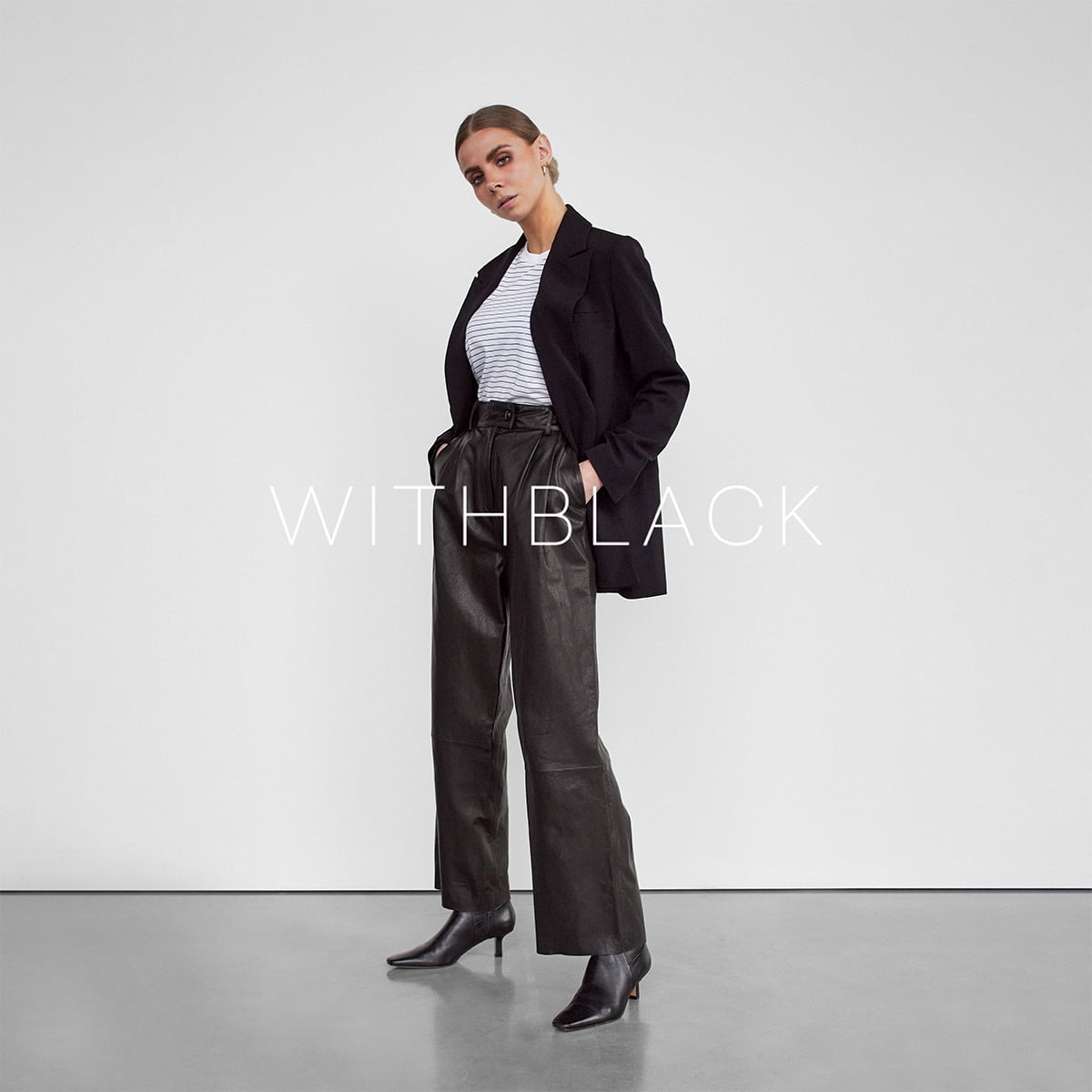 The Zoom Call
It's easy-going and comfortable while the colour palette and qualities keeps it feeling cool and edgy. Not to mention the fact that the loose fit makes it easy to style with most warobe essentials. This smooth leather wide pant is an investment piece you for sure will reach for on the regular. You'll quickly become a fan of this closet item because it's versatility and functional qualities make it an ideal element for both staying in and going out. If you've been considering a leather item, we'll say go for it!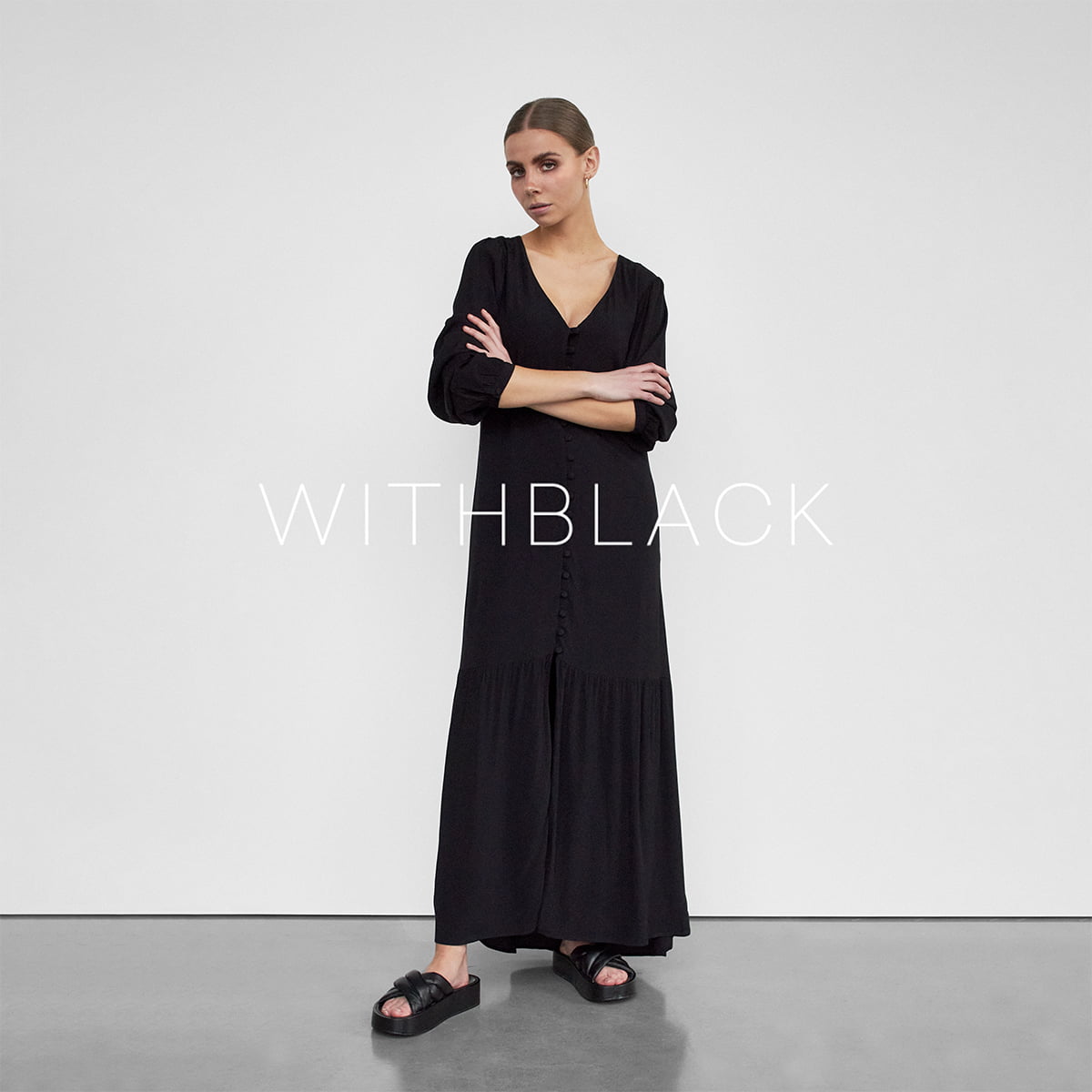 The Going Out
This is such a keeper, and here is the reasons why:
The design is streamlined and minimal so there are no trendy elements to 'date' it. You can use it season after season.
The eksklusive viskose blend consists of 50% ECOVERO™ fibers and 50% conventionel viskose which makes this dress a more sustainable add-on to your wardrobe.
The length is versatile and work appropriate but still cute enough for a dinner or night out.
It's also forgiving when it comes to fit so it can accommodate fluctuations over time.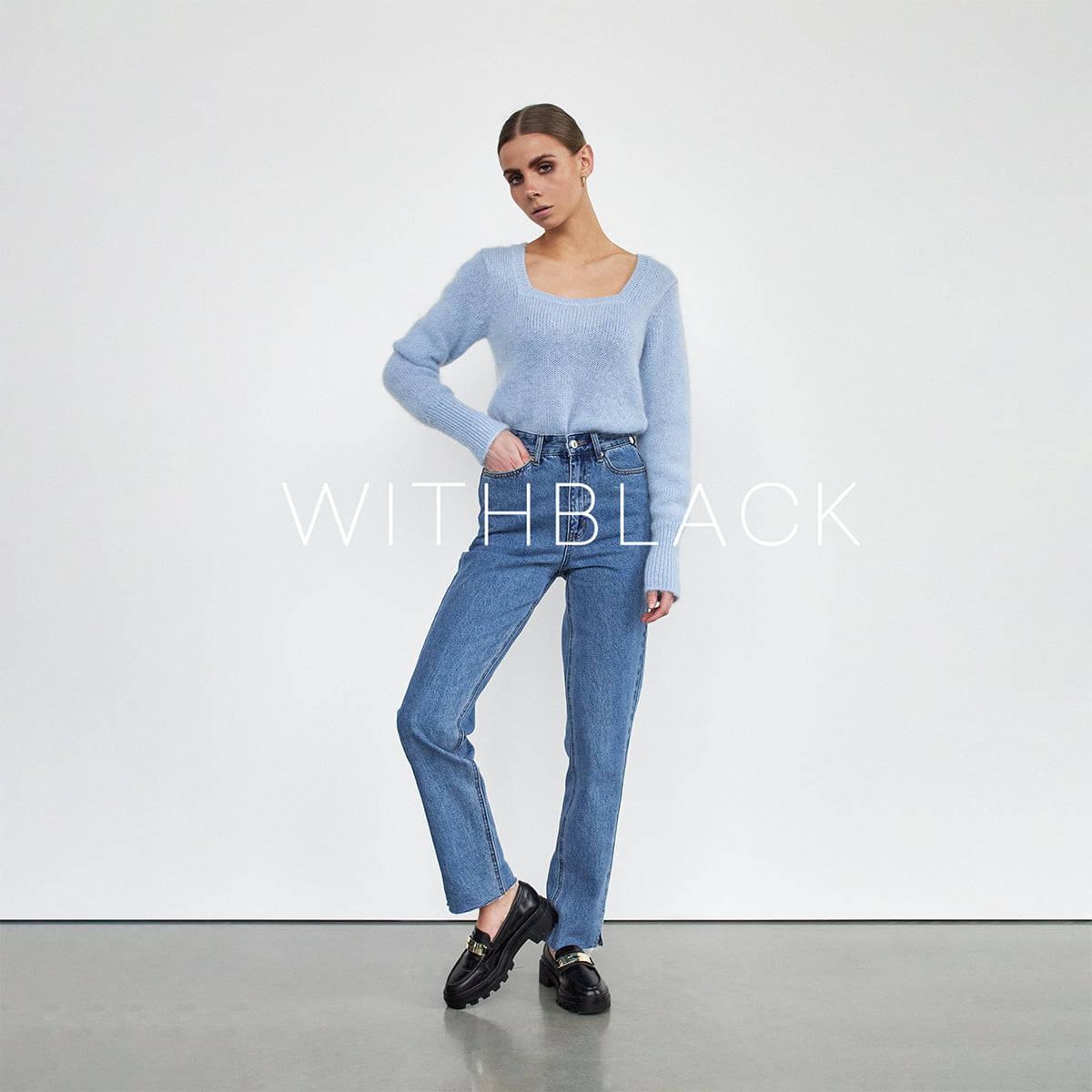 The Running Errands
It's the kind of mohair wool sweater that only gets softer with every wear. This blue moment up top is giving all the cozy, comforting vibes you could hope for. There is something about layering tones in different textures that'll always work. The blue jeans add a pop of fresh energy and streamlined black accessories will definitely anchor the palette.