Buying leather is an investment, and that's why we have created the ultimate leather fit guide for you. We show you which styles goes with your body and we give you inspiration for a better wardrobe with classic investment pieces. So keep on scrolling.
LAYER WITH LEATHER

Leather is this season's top trending essential material together with denim and cashmere, and if you own an item in leather, you are guaranteed great style and an elevated wardrobe that never goes out of style.
As a timeless material, our leather items this season are designed with an extra focus on comfort and loose cuts that is easily stylede in casual layer-on-layer looks. The season also exudes matching outfits and a full leather look will give you a pinch of something extra.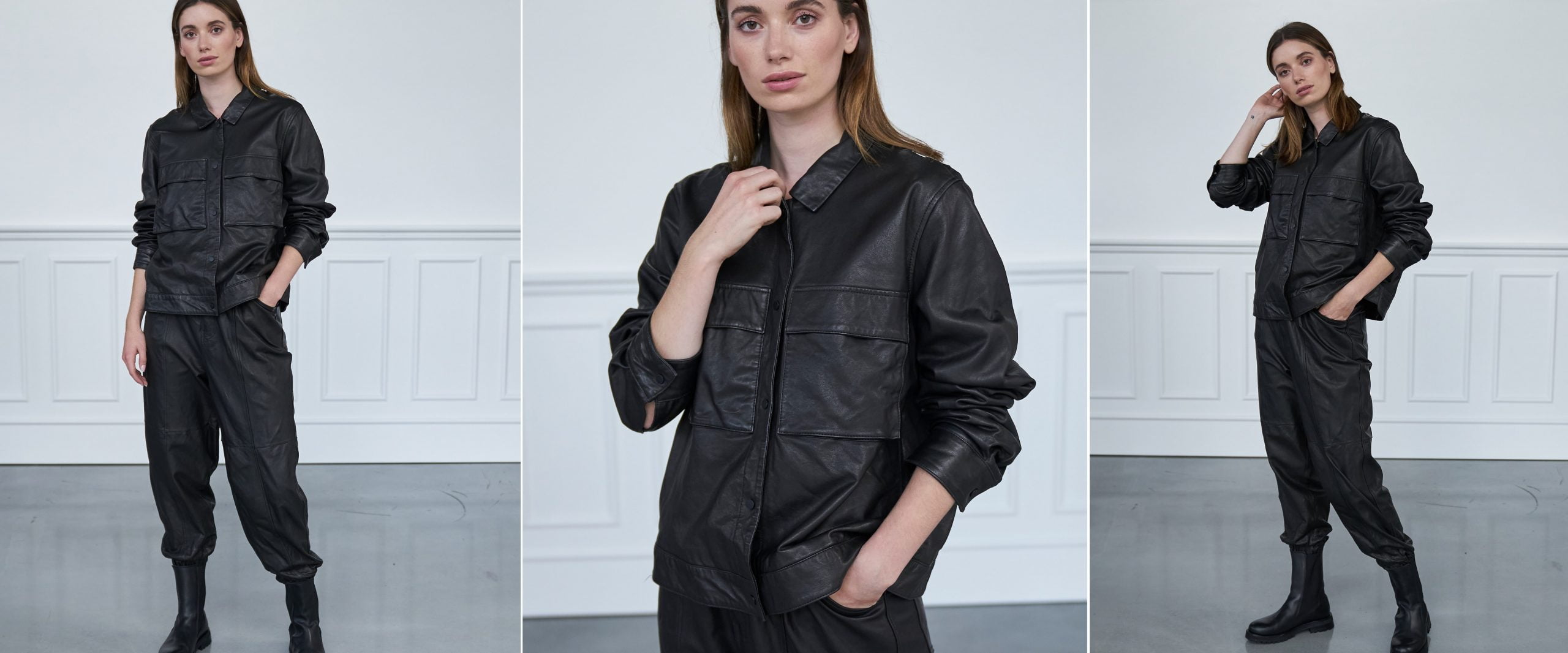 WBLMOBY LEATHER SHIRT JACKET € 149.99
WBLSILVIA LEATHER WIDE PANTS € 149.99
CARE FOR YOUR ICONS
Leather is alive. Therefore, it should always be treated with respect and proper care to keep your favorites fresh forever. We always recommend that all products made of genuine leather be sent to a dry cleaner to be inspected and prepared. If you want to clean the surface, you can do it gently by wiping it over with a soft, dry cloth once a week.
Leather fades easily in direct sunlight, so your new leather icons should hang in the closet when not in use. Since leather is a living material, it will have small, natural "breaks" in the surface, which is just part of the natural patination. If you like long walks in the rain, we recommend that you remember your umbrella, as leather can only withstand moderate amounts of rain. If your leather jacket gets wet, be sure to dry it at room temperature.
FIND THE PERFECT FIT
Our leather icons are in an exclusive quality – 100% genuine leather that only gets prettier and prettier season after season, and with us you get them at very simple and transparent prices. The quality is buttery soft and gives you a fresh approach, so now is the time to invest.
But it can be difficult to find the perfect fit when it comes to investment pieces, because what fits your body type perfectly? We design for all kinds of women, so no matter who you are, here we give you an in-depth guide to which investment pieces suit your body type.
Pear-Shaped Body
If your hips are wider than your shoulders, you probably have a pear shape.
Wear belts or high-waisted pants and skirts to highlight your waist. Go for trousers with width in the legs, and feel free to choose a dark color. Here, our Leila Leather Pants made of 100% genuine leather will be absolutely perfect for you.
If you are looking for a leather jacket, you can advantageously choose one with volume at the top with a folded collar and chest pockets. The lower edge should be below the hip. You get it all with a beautiful Mayfair leather jacket that is easily styled with neutral layers for a cool, Scandinavian look.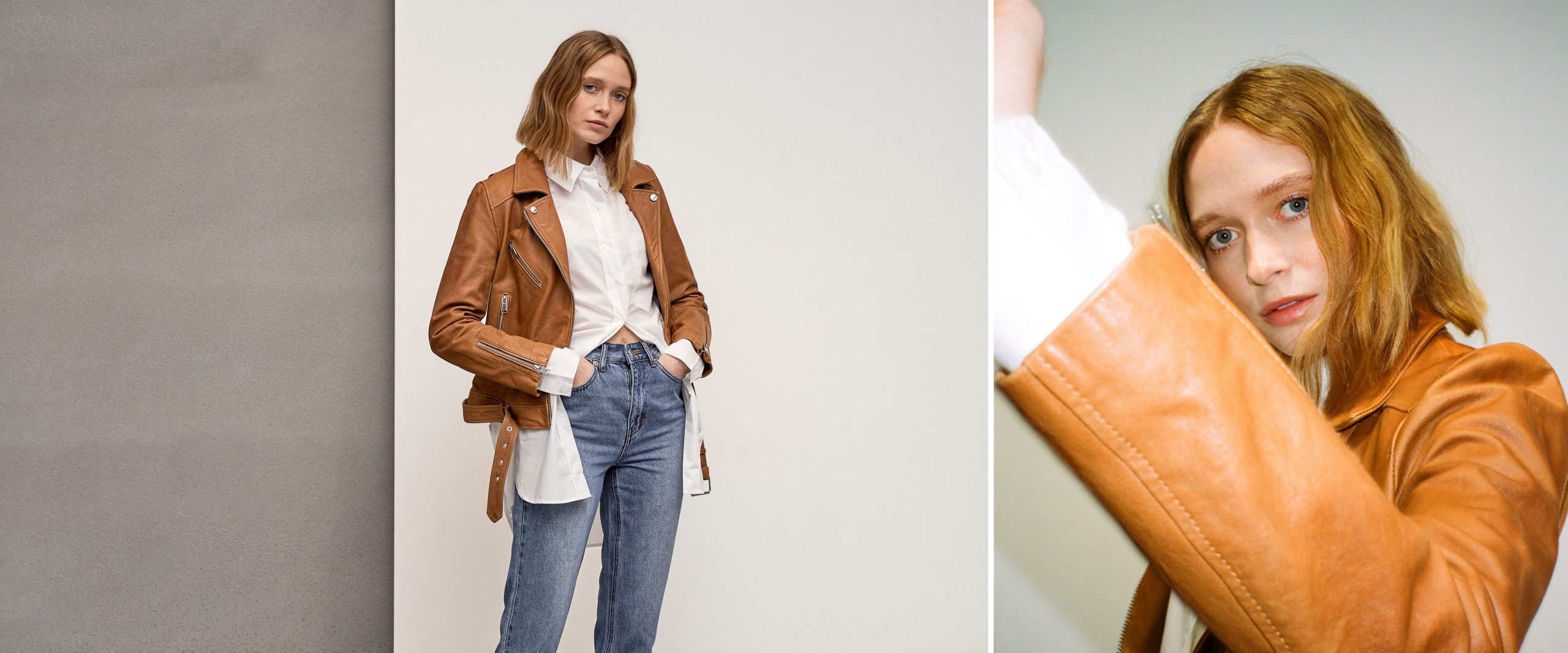 Hourglass Body
If your shoulders and hips are fairly balanced and you have a defined waist, you probably have an hourglass figure.
Go for loose pants with stretch at the top. We can clearly recommend our gorgeous leather joggers here, which give you both comfort and luxury.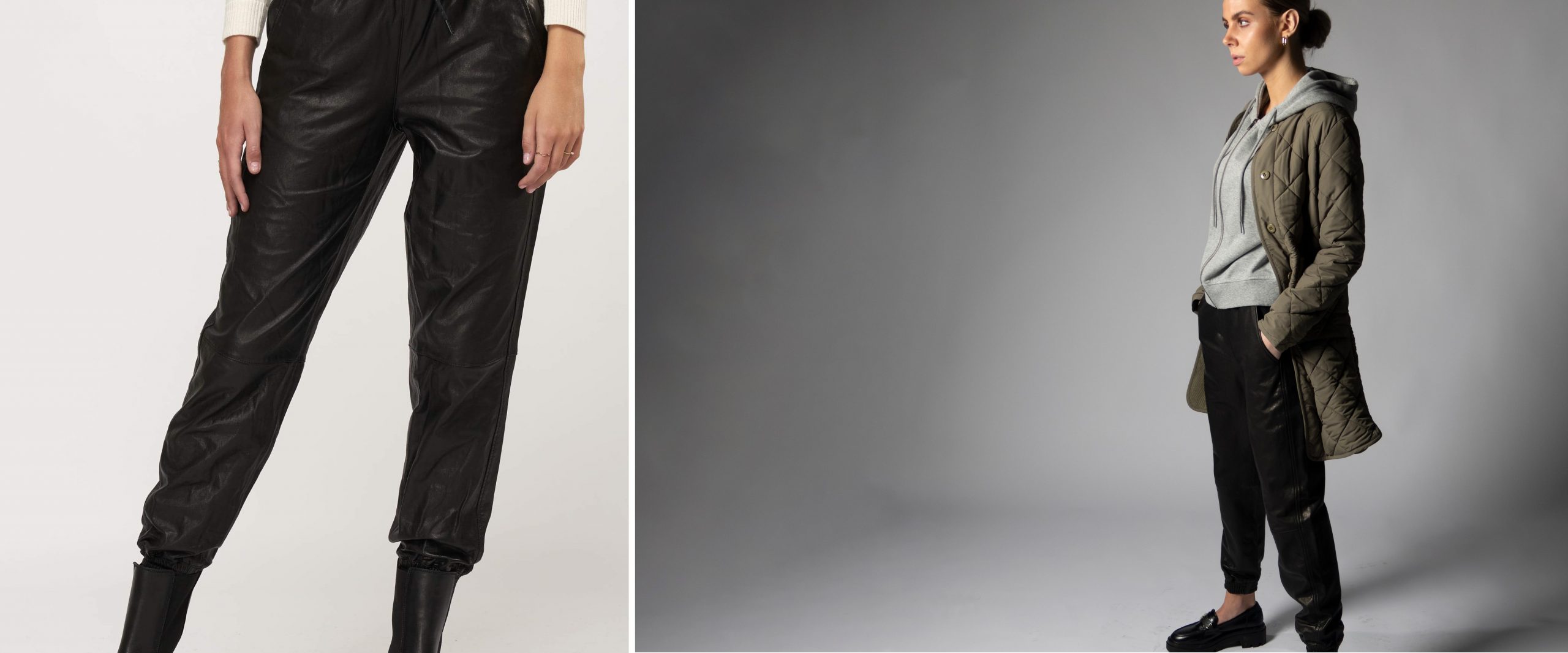 Always go for waists that lengthen the waist, like our beautiful dresses Gabi or Phoebe for an edgy, feminine look.
Apple-Shaped Body
If you are curvy with a less defined waist, you probably have an apple shape
You can also buy our long leather jacket Bronx, as it will help lengthen your body.
Fitted pieces with belts or other decorative elements around the waist are also very suitable. There we can definitely recommend our gorgeous dresses Leona or Gabi.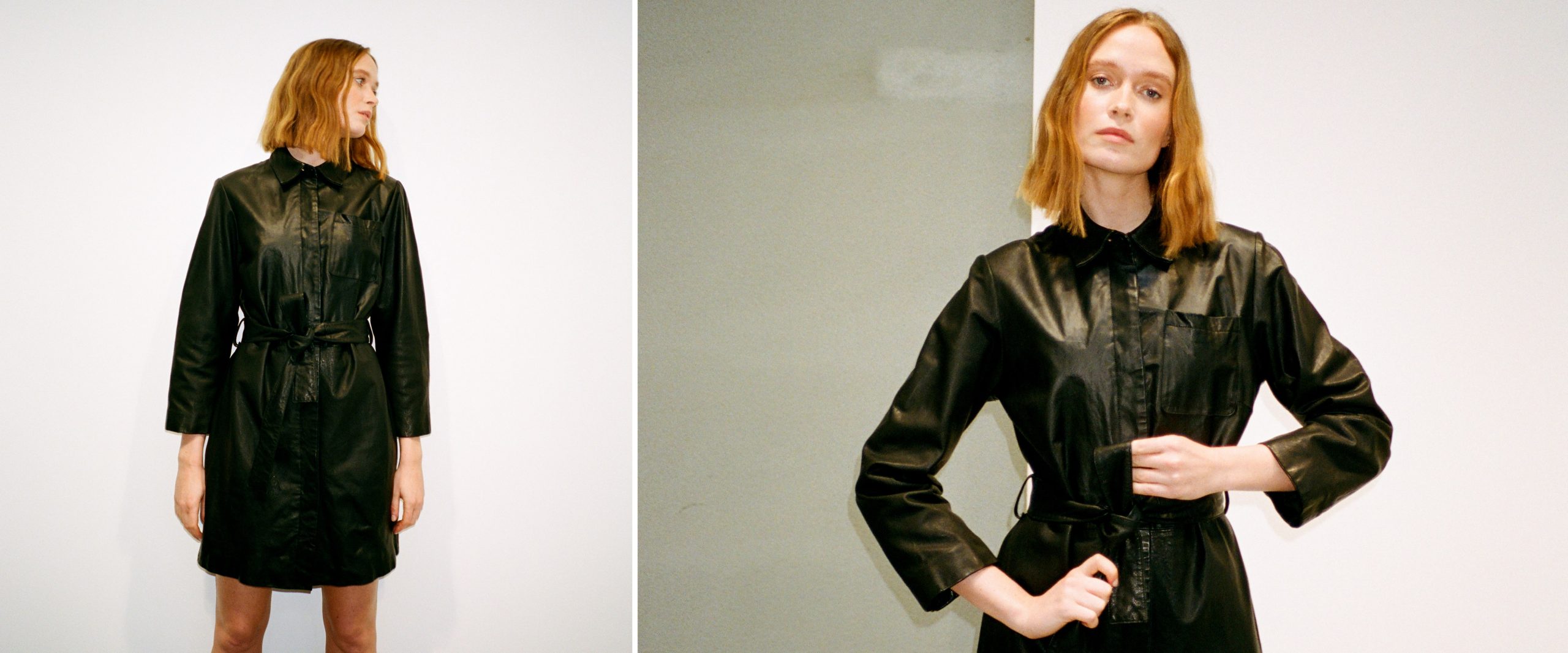 Rectangle Body Shape
If your measurements are fairly uniform and you have a more linear structure, you probably have a rectangular figure.
Skinny jeans and leggings are perfect for you, and can be combined with a blouse with volume at the top. Elevate your wardrobe with our amazing Lisa Leather Leggings.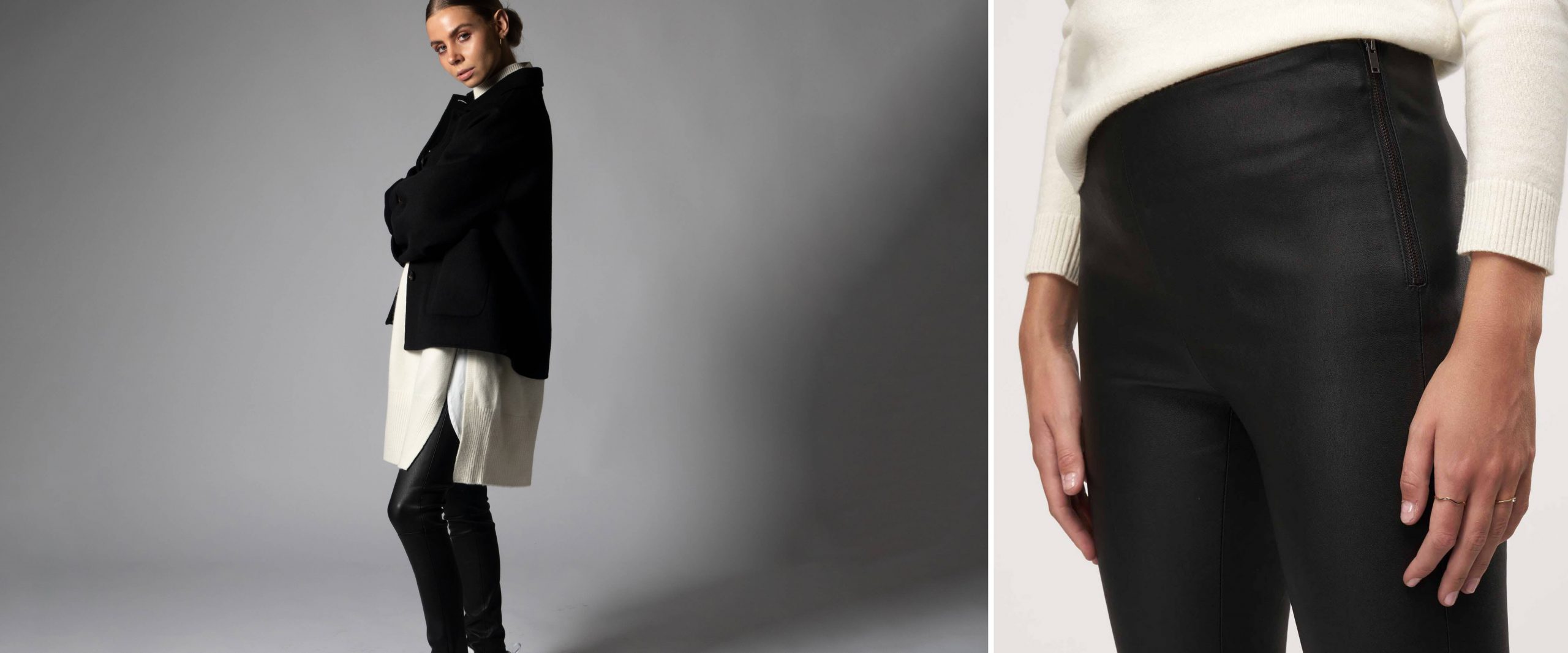 A v-shaped neckline or a deep lowered back make your body seem less square and more curvy. If you want to increase the focus on your waist, you can highlight your waist with a tie like our Phoebe dress.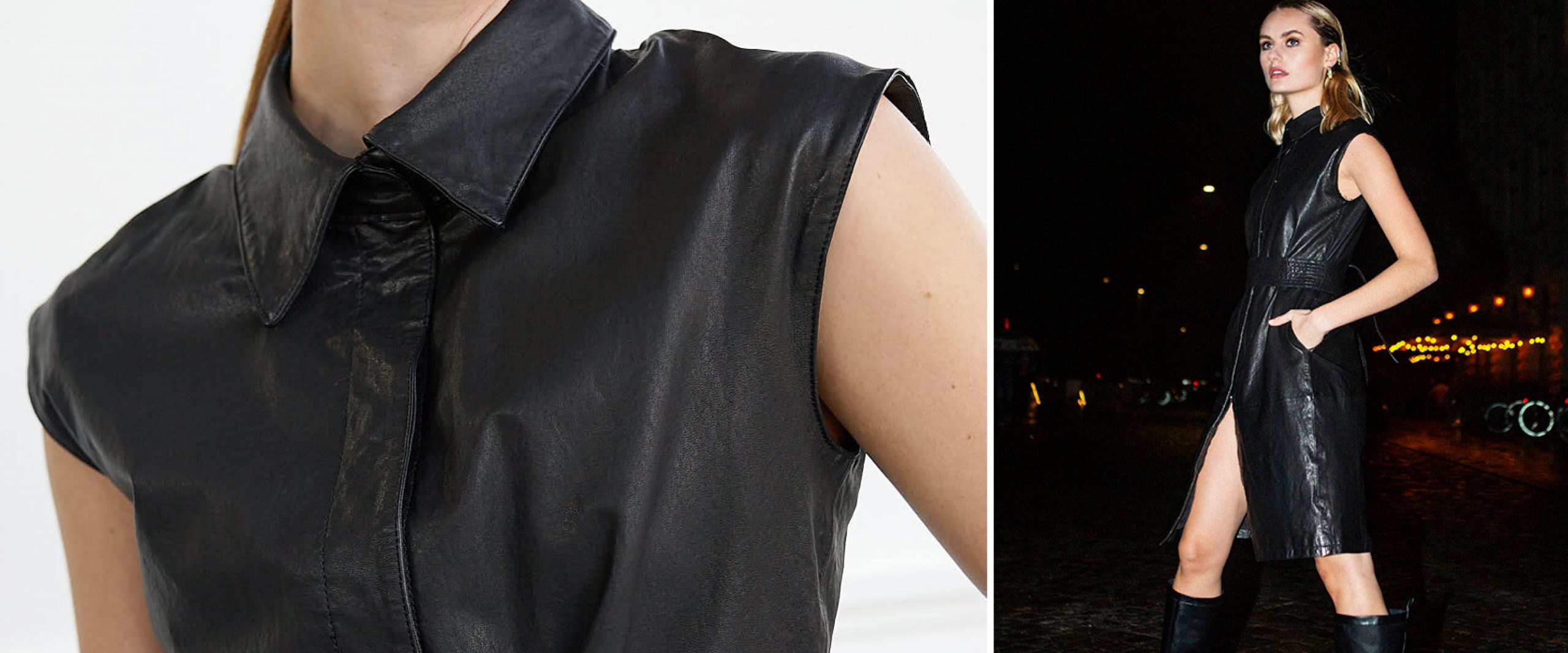 BREAK THE RULES
Shopping and styling should always be fun and is an obvious opportunity to try new things. Spend a Sunday playing with your wardrobe, try on your clothes and see how the materials, colors and different styles work together. If you have been looking for a special style, order it, try it – maybe it's just you.
Remember that rules are there to be broken, and so are the rules about clothes for your body shape.
Love, StyleStore <3