With this increased time indoors, there's certainly been a desire to stay cosy and comfortable while still maintain our sense of fashion. There is a tangible sense of reaffirming the joy by dressing your best to feel your best – all while remaining comfortable. With these gorgeous sweats with a feminine touch, you're chic enough for work, play and the next Zoom cocktail parties.
With a pandemic that has turned the world upside down, the question arises, "what should I wear for my next Zoom meeting?". If Covid-19 has taught us anything, then it's that reality as we know it can change in seconds.
One of the many new "norms" is the inevitable Zoom meeting, where we wearily stare back at ourselves on the screen and ask: "is this really the best way to represent myself?"
POWERSUIT 2.0
In the face-to-face meeting, the appearance is not in the same way under the microscope. But on the computer screen, many of the physical elements are removed, leading to a wave of new uncertainties about how we should present ourselves. We also have a tendency to Zoom fatigue, where the four walls of the home feel incredibly narrow and where work, sleep, play merge completely together – so why change clothes at all?
The thing is the subconscious mind associates formal wear with going to work and this is related to self-confidence and productivity. Therefore, it is important to maintain the updated power suite, but in a soft, comfortable and stylish version.
CO-ORDINATE IN COMFORT
As inspiration for your next workattire, we present the perfect Zoom-wear carefully designed in a brushed, soft quality and with a feminine cut, destined to be a hit on the screen and IRL.
Go with a chic, coordinated look by mixing and matching the styles: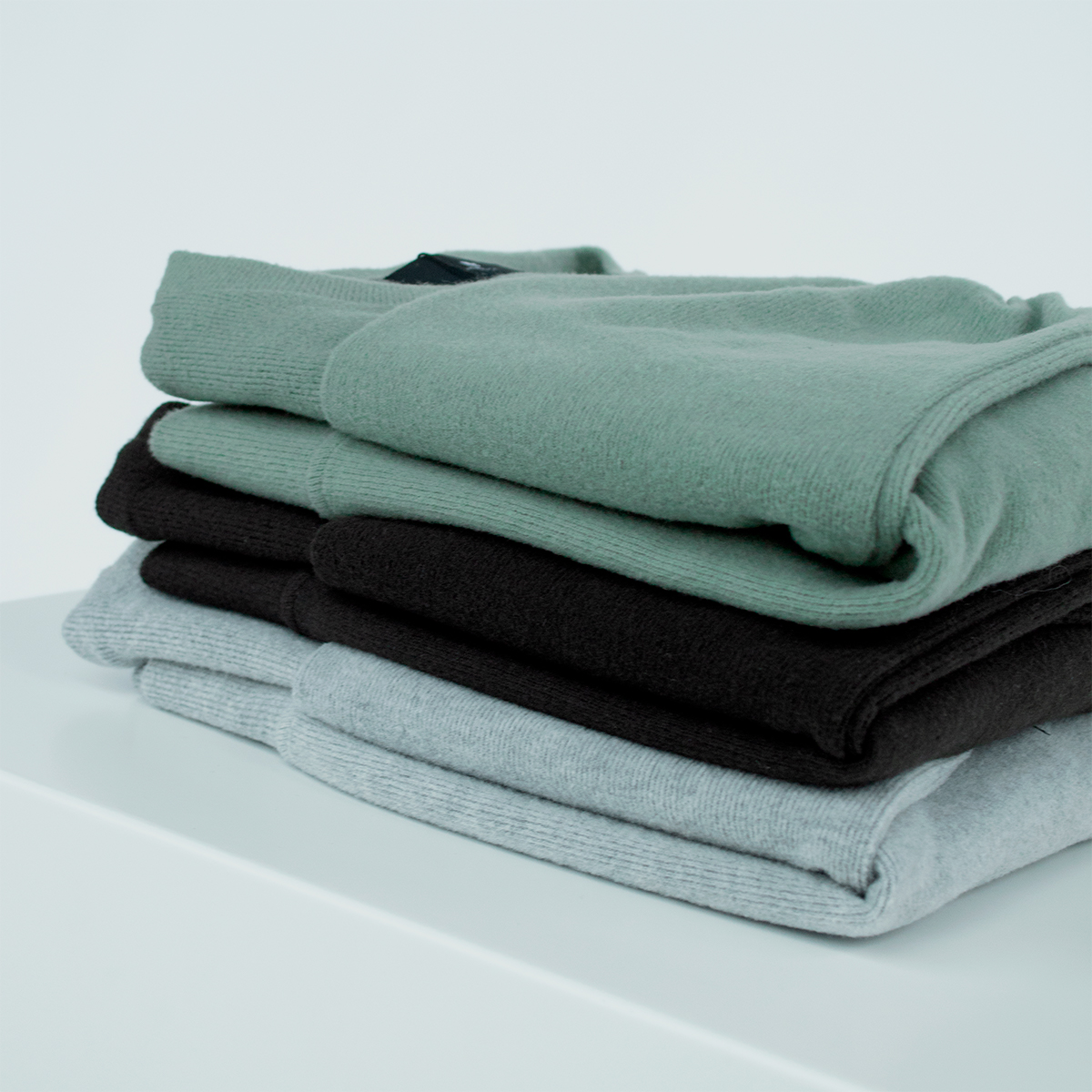 EFFORTLESS COOL
Make everyday life comfortable and stylish with this fantastic Hoodie from WithBlack. It is designed with the perfect loose fit that is both liberated and feminine at the same time. The sweats are made of certified organic cotton blend – which gives you a sense of security throughout the production chain.
PERFECT PULLOVER
Everyone needs a sleek Pullover designed with a loose fit that elegantly combines feminine cut and a casual look – an instant key item. The sweater is made of the most gorgeous organic cotton blend.
FEMININE AND SOPHISTICATED
Create a cozy-chic look with this beautiful tube skirt made from the most exclusive organic cotton blend. The skirt is designed in a gorgeous, brushed quality, which makes this must-have item easy and pleasant to wear, while the cut is super feminine, and you feel instantly well dressed. The skirt is high-waisted with a slit at the back, which gives a beautiful, long silhouette. Easily combine a look with the matching hoodie or pullover, or for a dressed-up look – try on a shirt and blazer.
KNITTED PANTS
If there were ever a time to upgrade the pants section of your wardrobe, the time is now. And you can start by taking a look at these amazing wide pants that easily go together with the matching hoodie or pullover. You can also add a shirt and a blazer, which makes the look sharp and professional. The trousers are made in the most exclusive, organic cotton blend and are designed in a beautiful, brushed quality, which gives you both comfortable and modern in one chic, soft solution.
MIX'N'MATCH
Choose your favorite here:




Stay comfortably stylish, and stay tuned!