Hi ladies,
The festive season is just around the corner, but this year it will take a completely different form for many of us. Christmas parties are being cancelled and New Year's Eve is not gonna be the same. A tough one to take in, giving the past months with home isolation, fewer festivities and so on. Keeping the mood high in times like these is difficult, especially when not being able to gather with family and friends to mark life events and BIG moments such as birthday parties, anniversaries and weddings. But having to isolate from others doesn't mean we can't celebrate. In fact, celebrations are needed now more than ever to lift our mind and spirit. And luckily, we still have all the special moments to celebrate in our everyday life. This blog post is all about getting dressed up and capture all those special moments.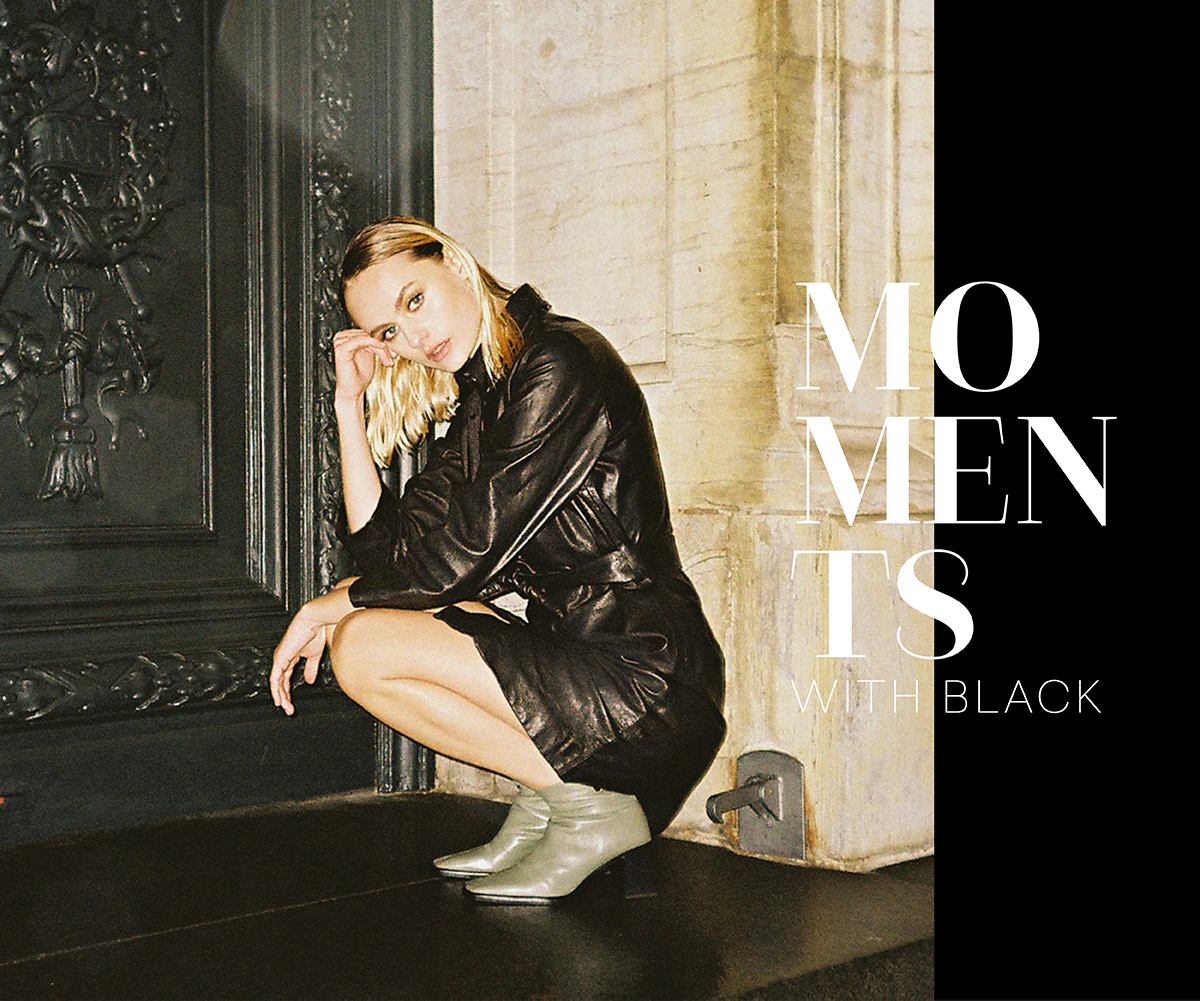 SO LONG, LAZY LOUNGEWEAR
After months of being home, everything and every day can feel like a big blur. And let's be frank, the sofa almost has a permanent bum imprint, and the home uniform is getting more and more comfy, right? 😉 For many of us, it might seem like there is no reason to wake up and get dressed. But dressing up daily actually play a vital role in keeping us active, happy and positive. So, though the lazy loungewear and PJ's are tempting, especially during difficult and uncertain times like these, it is so so important to make an effort to dress up and and catch the rewarding feel good factor – even for a night of Netflix, a late-night stroll or picking up take away from your local restaurants.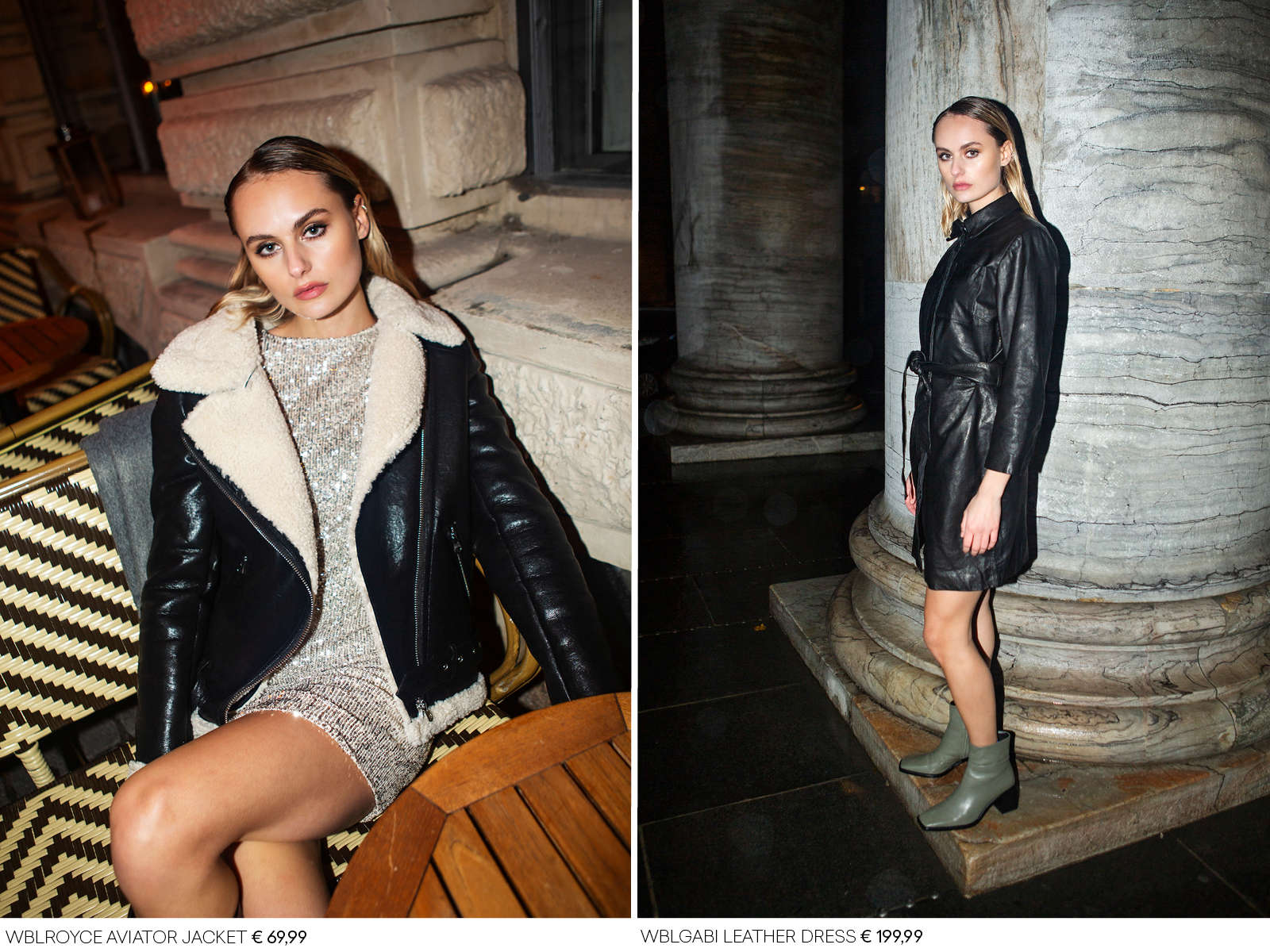 ALL DRESSED UP AND NOWHERE TO GO
A year ago, no one imagined that we would be living in a pandemic world as we now do. And suddenly, the famous quote about "all dressed up and nowhere to go" took on meaning. But there is something sacred in the very act of putting on a glamorous dress to lift your mood. Maybe it's a girly thing, but the ritual of opening your wardrobe and creating an outfit is no- thing to belittle. And though our life may be less glamorous right now, there is always an occasion to dress up and capture all those small yet special moments with style. Our new edit, Moments WithBlack is all about adding some glam to or everyday moments with sparkling sequins, soft silk and tactile textures. Have a look right here.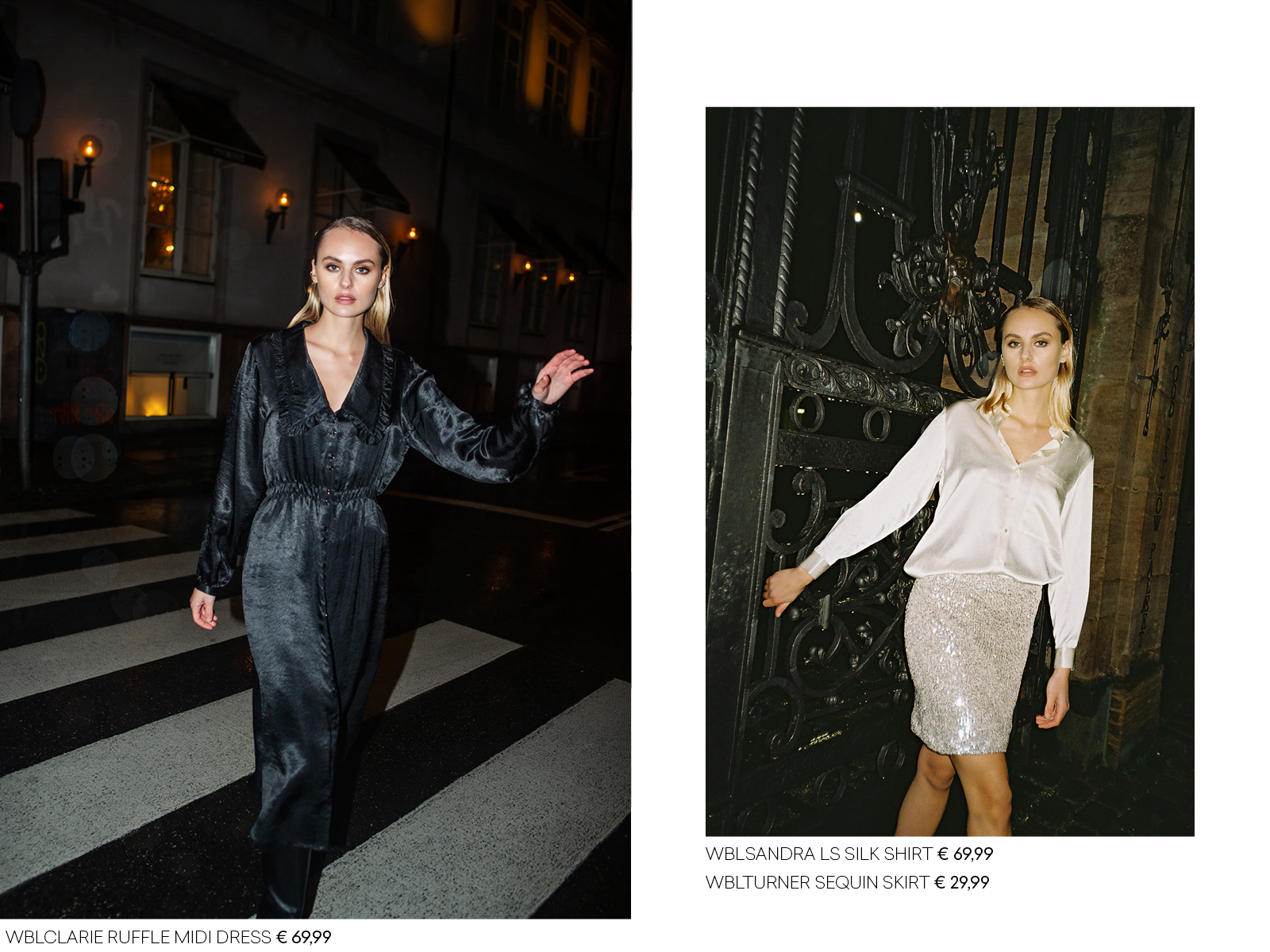 Add some glam with a sequin dress or a sequin skirt paired with a sleek silk shirt or go feminine with a shiny black ruffle dress.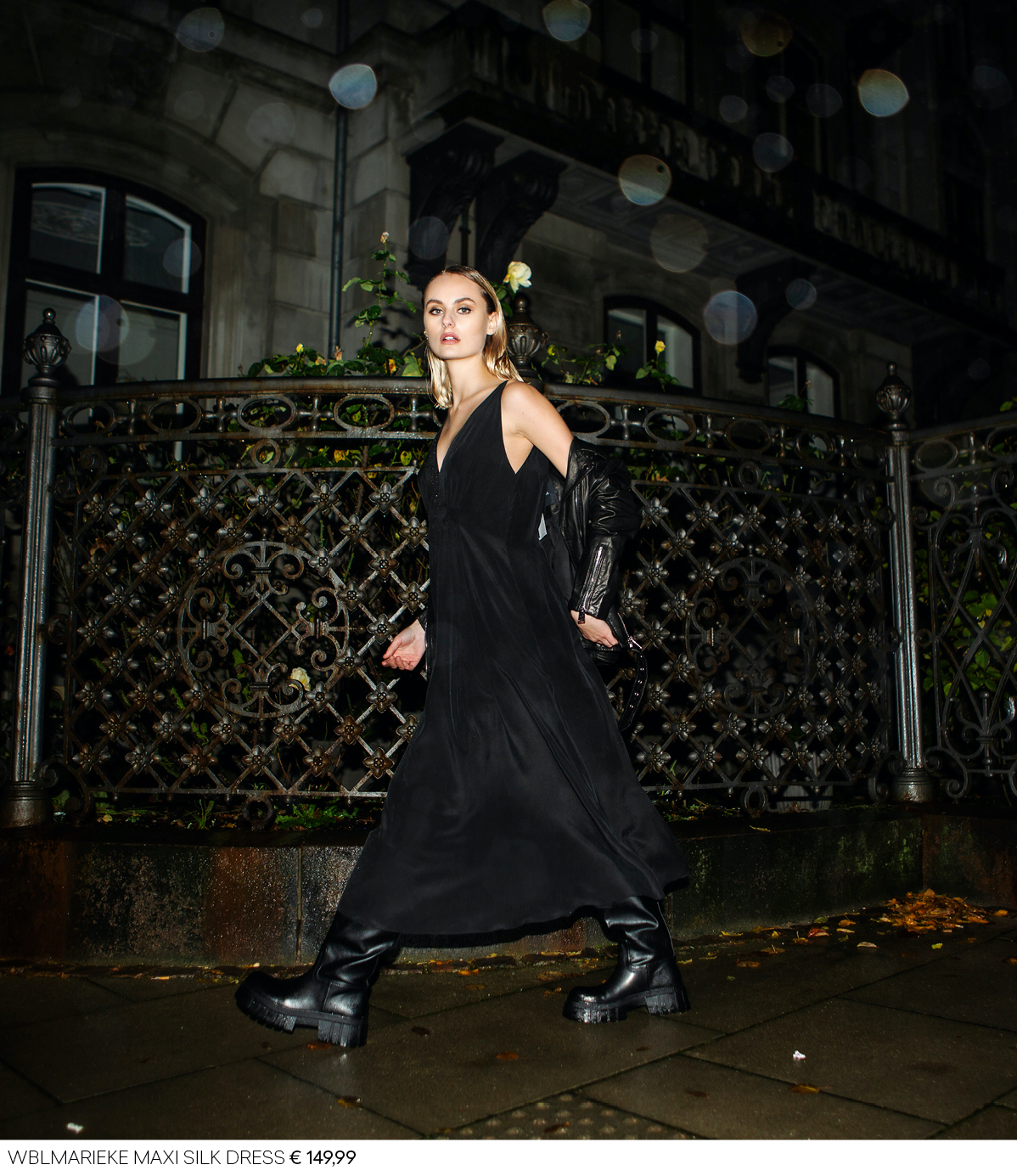 This maxi silk dress doesn't need high heels – it looks just as stunning with a chunky pair of boots and an edgy biker jacket.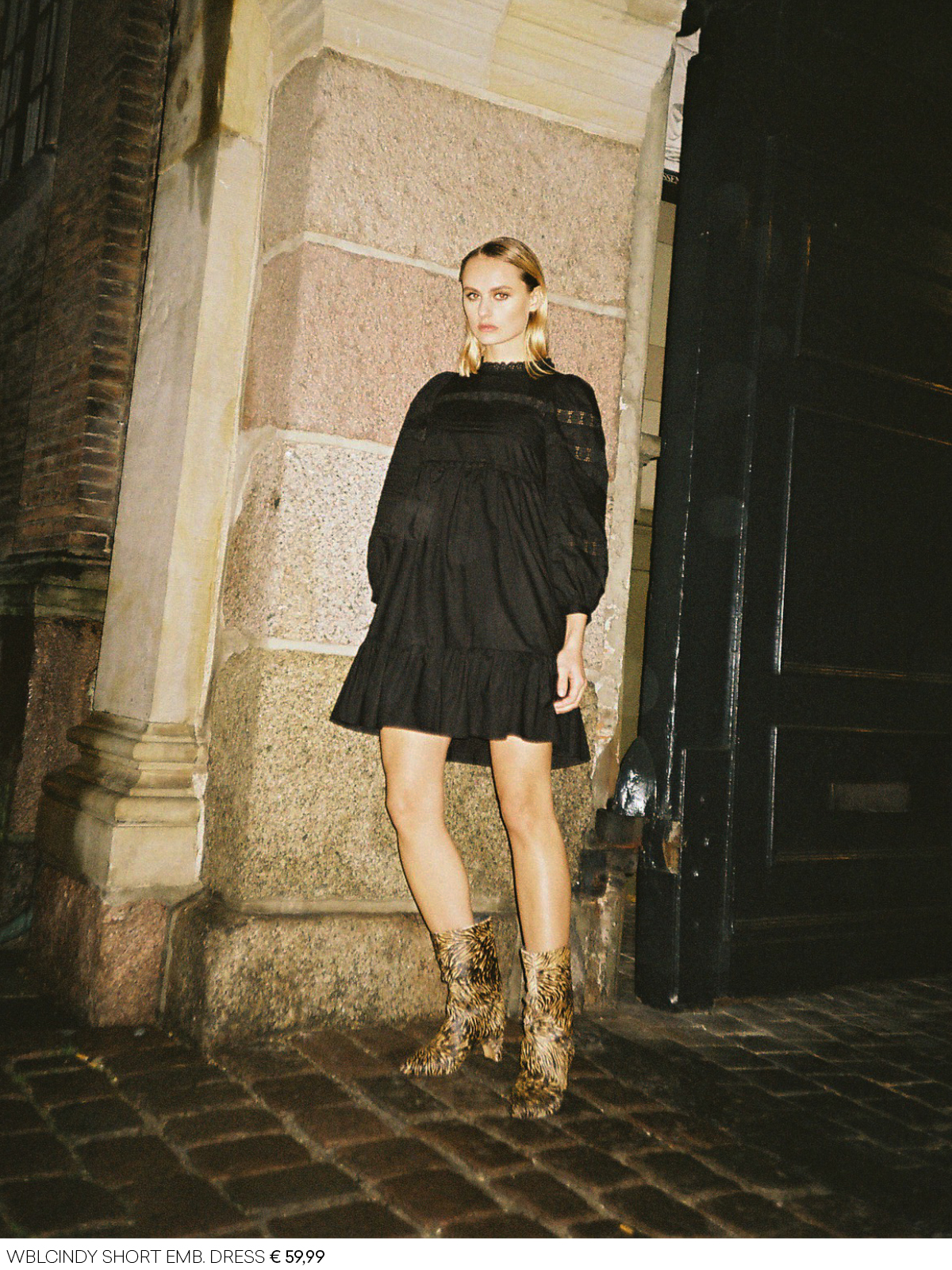 An embroidered feminine dress to live in. It can easily be styled with either boots, heels or homey slippers 😉
CELEBRATE THE SPECIAL MOMENTS IN STYLE
In our Moments WithBlack edit, you will find a curated selection of stylish versatile statement pieces to wear at home or when going out safely. Special moments often occur when least suspected, so stay stylish and keep your wardrobe ready to seize all your moments – Dress to impress WithBlack – if not for others, then yourself.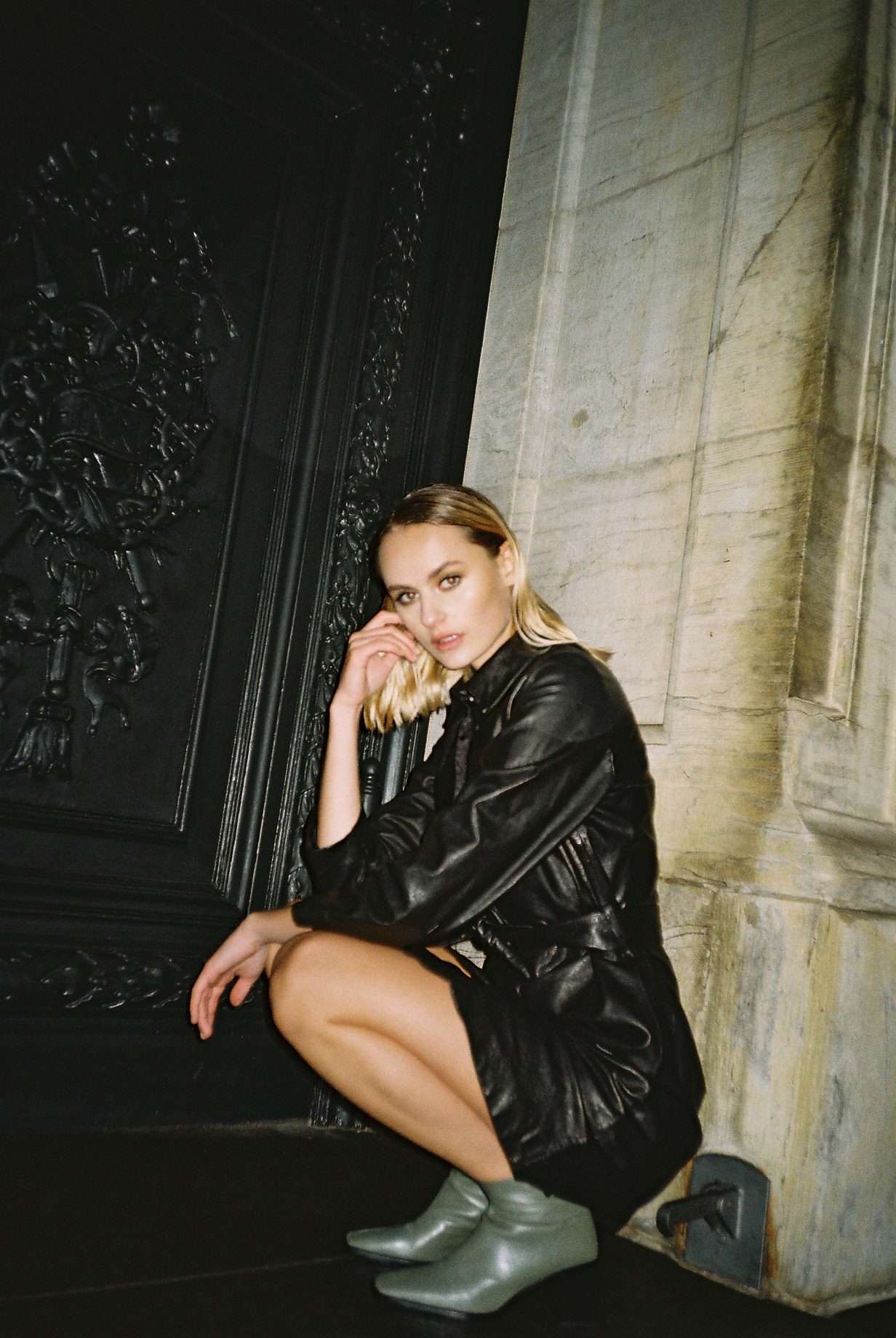 Make all moments count – find the magic in your everyday.