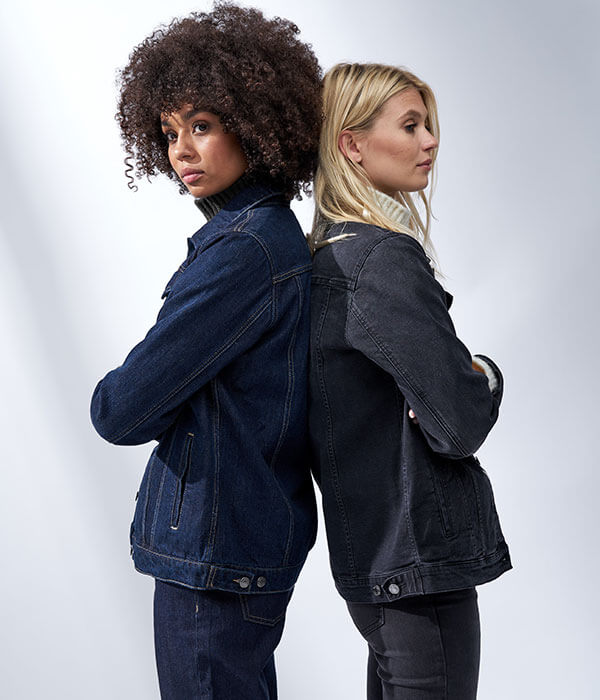 Wash your denim with the wrong side out, in cold water with gentle detergent, to avoid color loss.
Alternatively, put your denim jeans or jacket in a tight bag with tight closure, and place them in the freezer for a week to remove the bacteria. This avoids the use of water and detergent, and your denim jeans or jacket will fade less.
Avoid detergent added which has bleach added.
Dry your denim pants or jacket on the line or in the dryer on low heat.
Expect natural wear after use, especially on the thighs, the area around the knees, and the elbows on jackets.