Hi guys ?
First of all, HUGE thank you for reading along. We are so happy to have this space to share everything from big to small and give you a view into our daily life here at StyleStore.com. We do a lot of inhouse shootings every week, but earlier this week, we went to Vejle, Denmark, to shoot some of our new outerwear pieces in the most magical surroundings. Scroll down and have a look.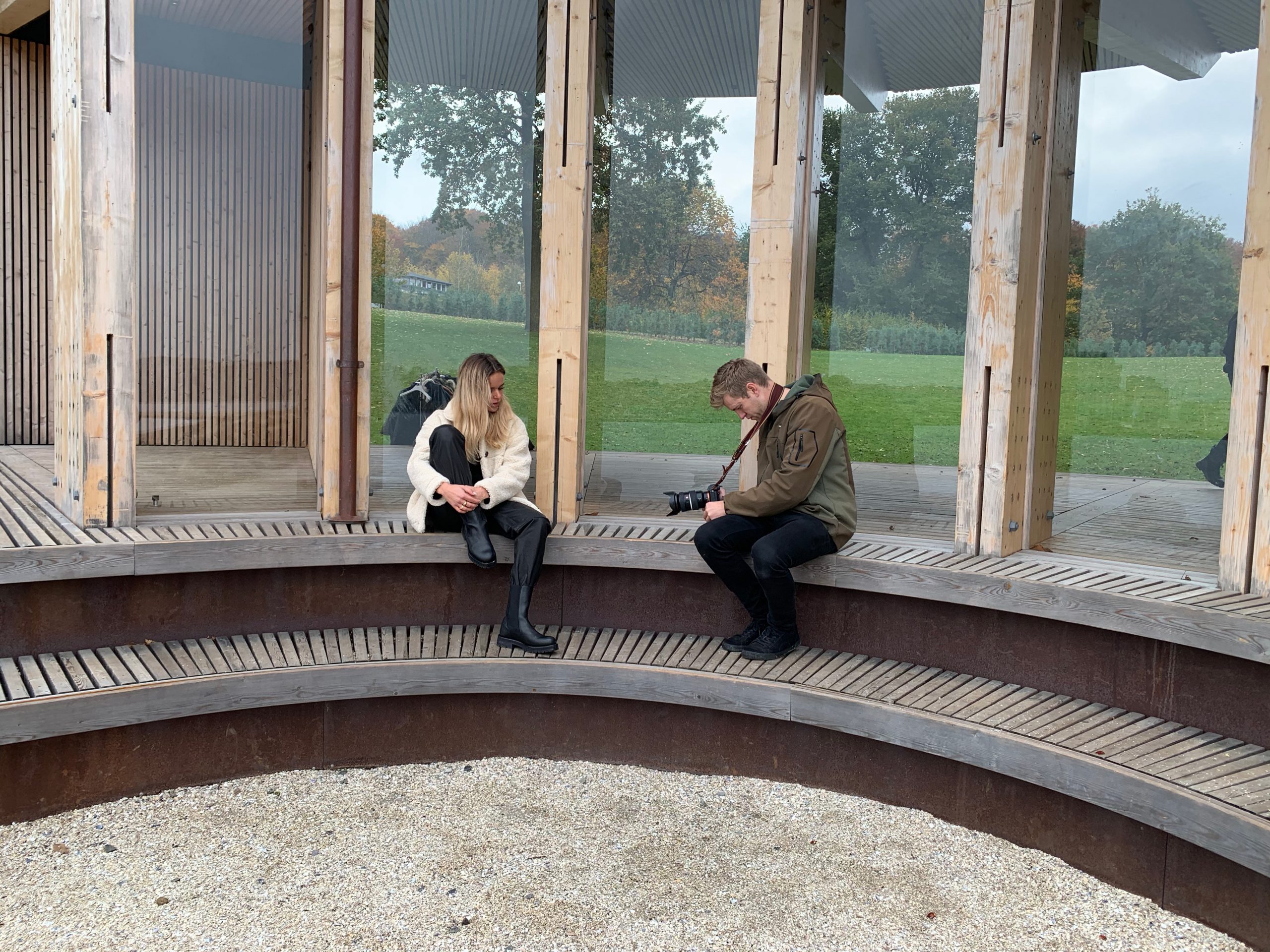 ARCHITECTURAL LINES
We are always scouting for new cool locations to frame our photoshoots and capture the story of our brand and values. The panoramic scenery and architectural expression of this location for sure tell the thoughts behind this season's outerwear – True Scandinavian aesthetics, simple, sleek cuts and elegant lines in a mixture of timeless and contemporary silhouettes with functionality in focus.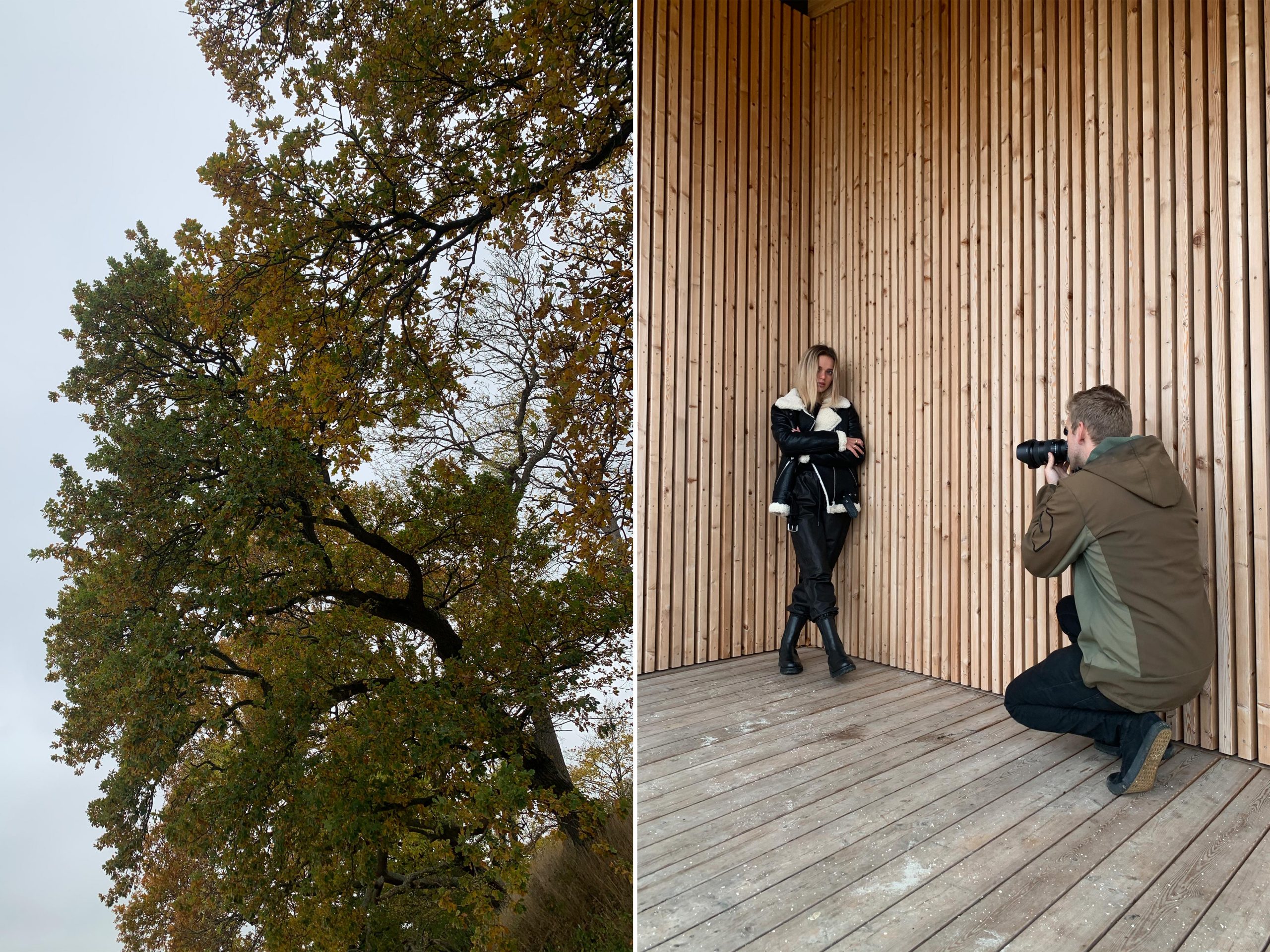 PHOTOGENIC FALL
Trees are covered in nuances of red, brown and yellow these days. The camera loved it and so did we. And how about these wooden panel walls. We are crushing on this scenery and the way it captures our black aviator jacket.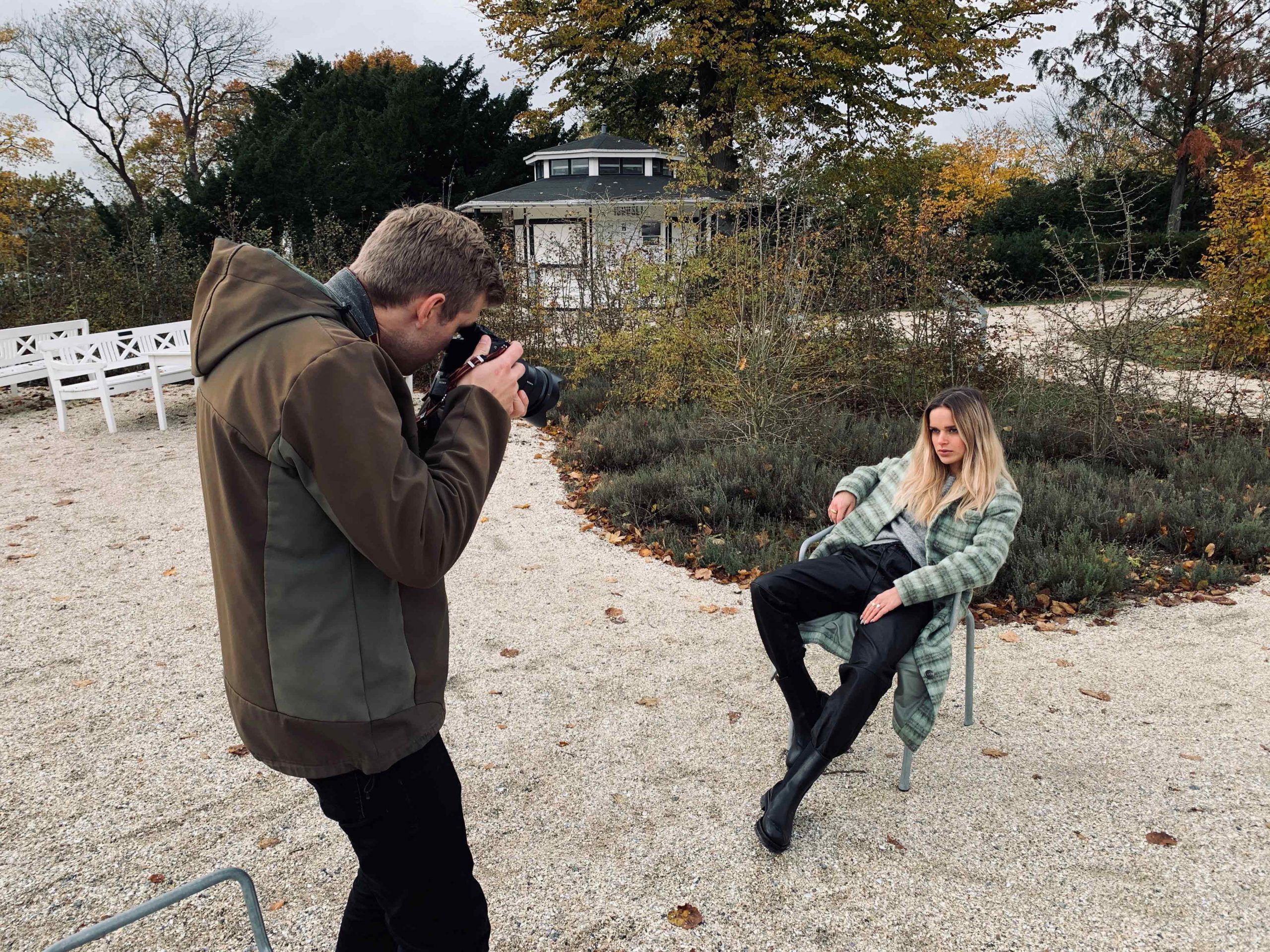 Our green checked wool coat is getting some shine and blend perfectly into its natural surroundings. It is sooo chilly here in Denmark at the moment, so we felt lucky to have all the warm winter coats by our side – especially the fiberdown puffers and warm wool coats. If you're curious to see the collection, take a look right here.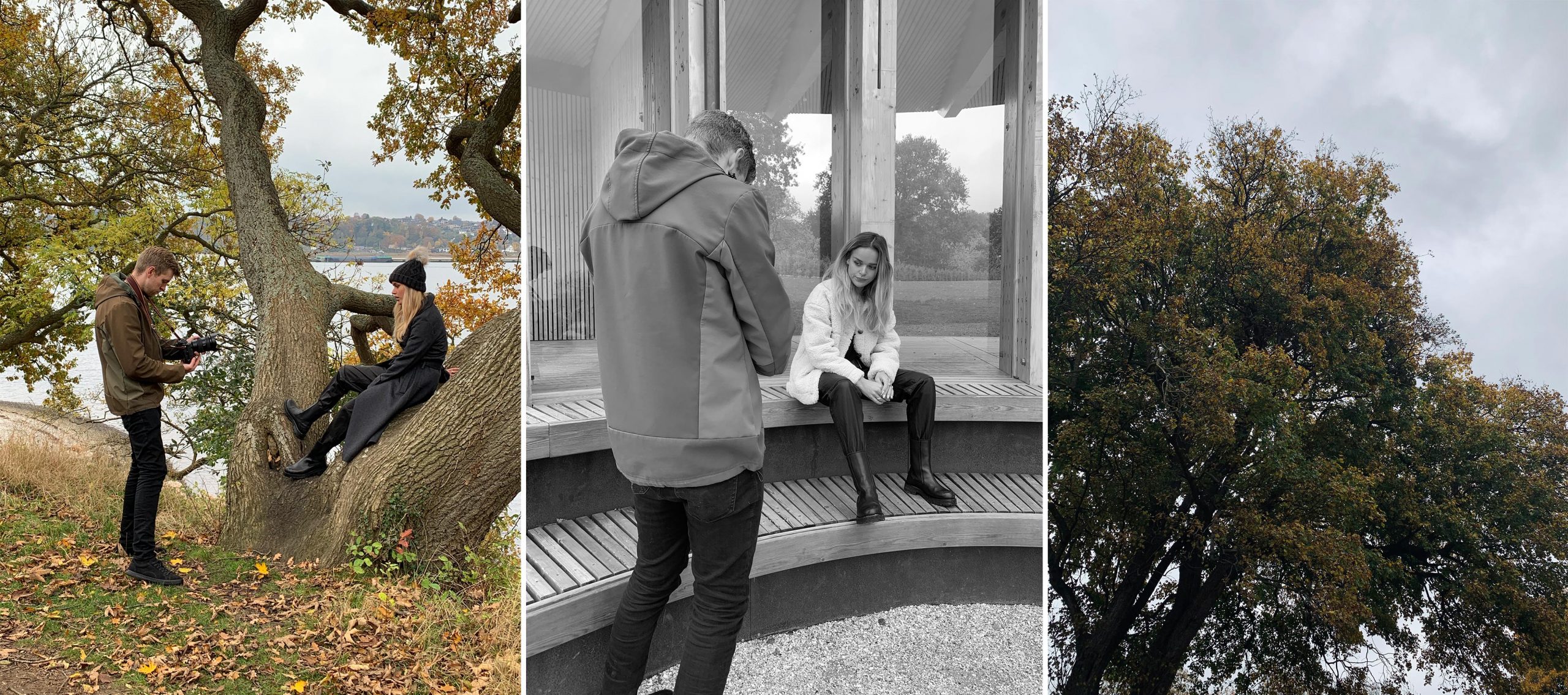 SCANDINAVIAN GROUNDS
We always seek to incorporate our Scandinavian DNA into our designs and quality. Our nature, architectural history and democratic philosophy are the anchors in everything we do – and the main principles in our brand mantra Better quality – Better prices –  #Betterwardrobe.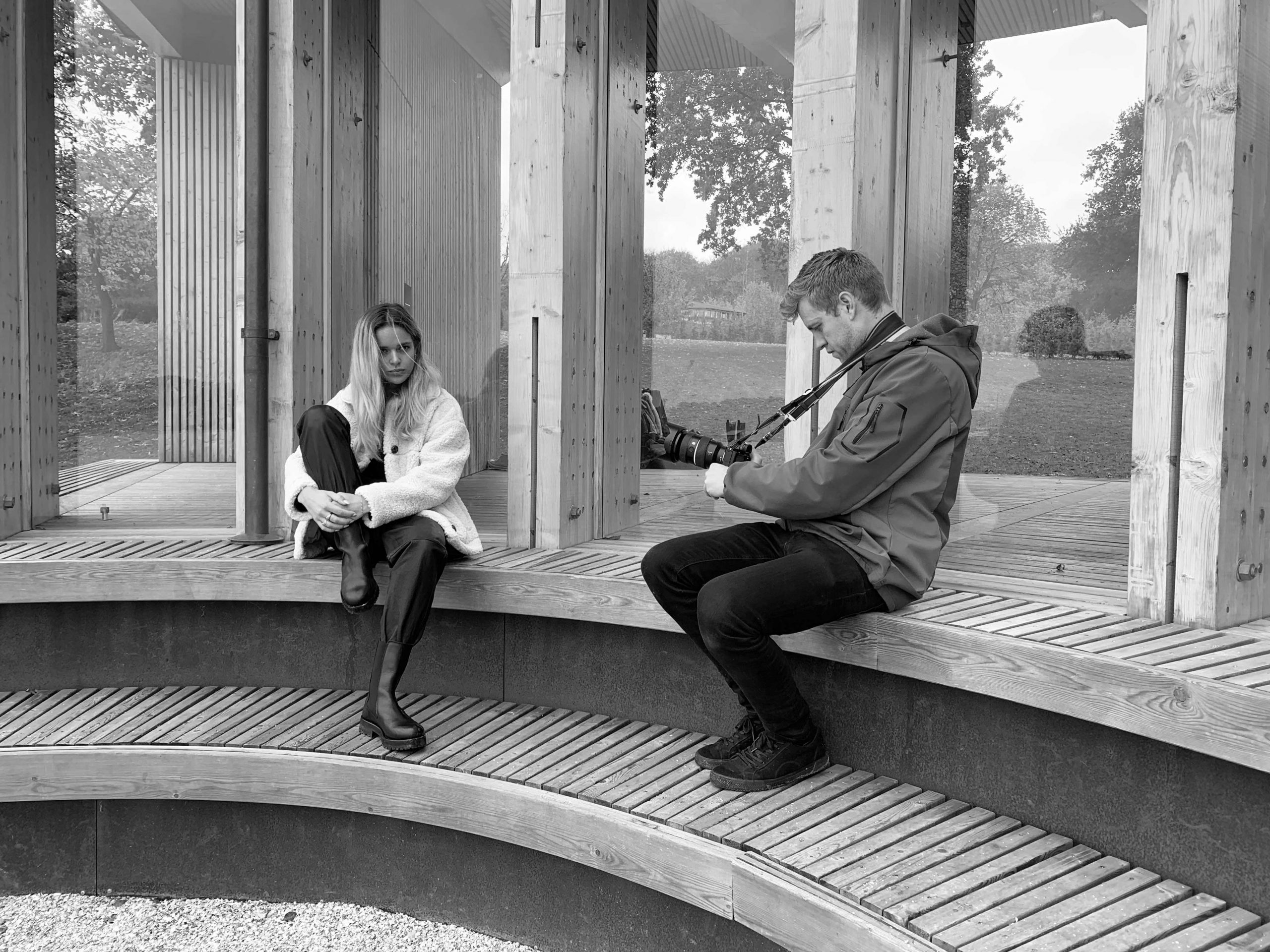 FRESH AIR, FRIZZY HAIR
Though we tend to complain every time the temperature drops, we must admit that we love to leave our desks and spend a day outside – especially when the location says ocean view and salty fresh air – then we don't mind the frizzy hair. We can't wait to show you the result of our photoshoot, but we hope you enjoyed this little glimpse into our everyday life for a start.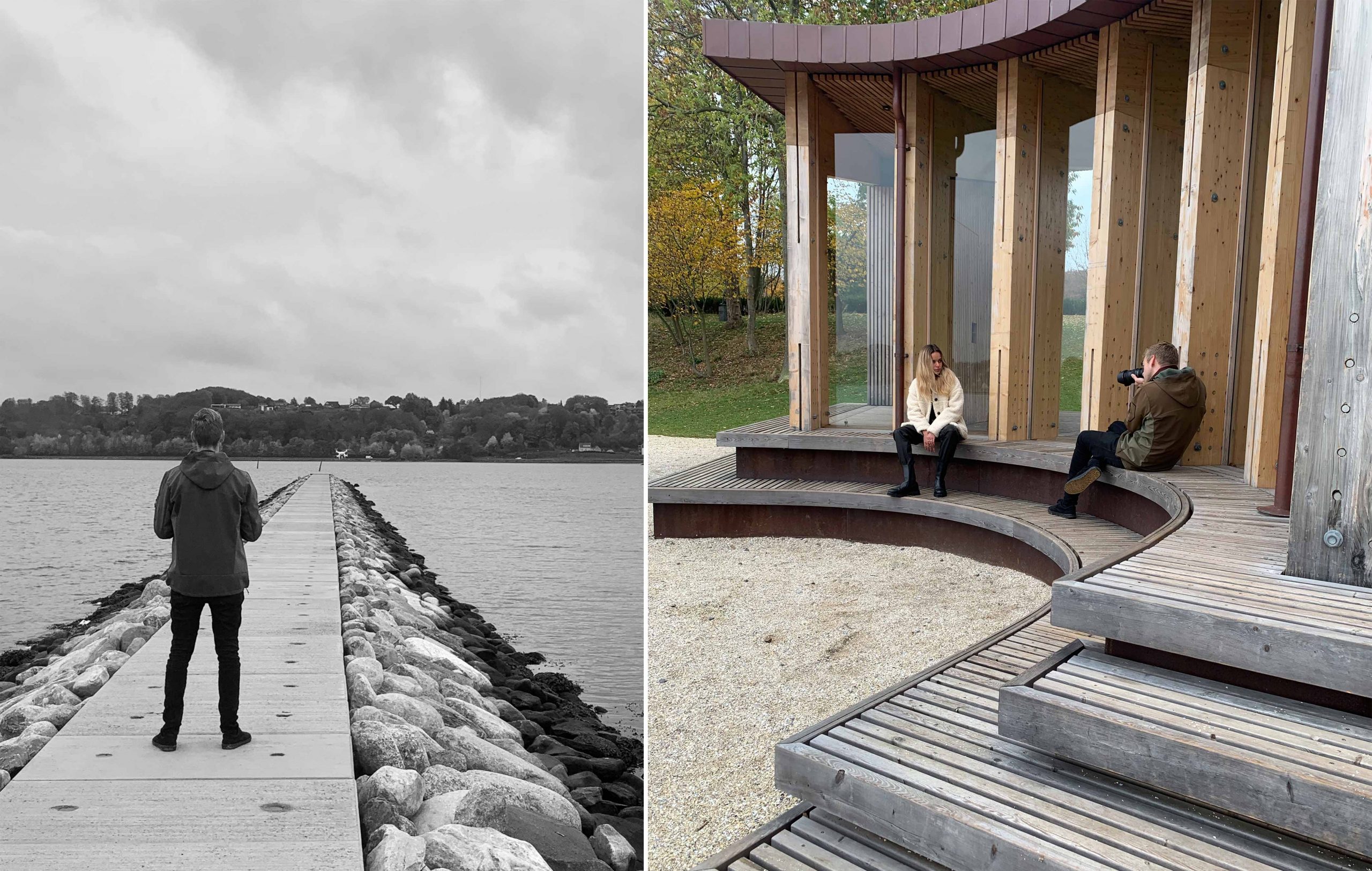 NEXT UP
The coronavirus has (sadly) been a part of our life's for quite some time now. Many of us have been working from home for months and let's be honest – the home uniform has gotten more and more comfy, right? 😉 So, maybe it's time to remind ourselves to keep it stylish during those special moments we still have with family, friends and relatives, they might be less these days, which is why it is even more important to keep them high on style – safely. More about this in our next blog post.
Stay stylish, and stay tuned!