In today's blog post, we are colour crushing on green. Green is not only one of our favourite autumn hues, but an essential colour that comes in a variety of tones – from dusty khakis to floral mints. It is easy to wear with other autumn hues like grey and browns but also looks stunning when styled in a monochrome all-green way. Read along, and we will guide you on ways to wear green and highlight some of our favourite green pieces from our AW20 collection.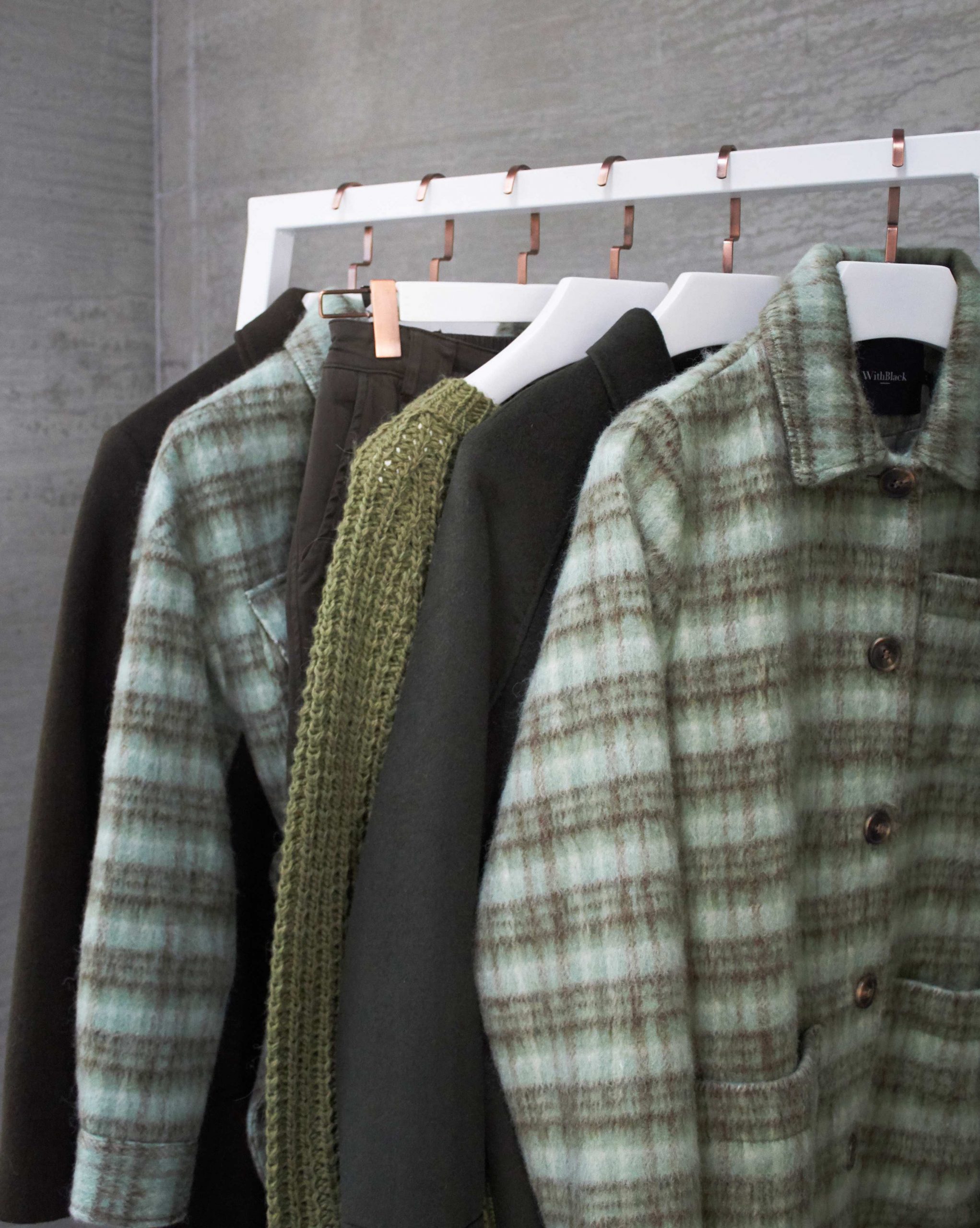 REFINED UTILITY
The utility trend started a few seasons back and has been going on strong ever since – at no surprise. It is the trend that combines fashion and function with its practical use of pockets, zips, tech fabrics and so on. Our Dani wool jacket borrows the usefulness from the utility trend with its boxy fit – perfect for layering – practical push buttons, belt at the waist and large chest pockets, all combined with top-notch design and maximum comfort. The jacket is made of a fine-brushed wool quality to add an elegant and exclusive touch to it. Style it with a chunky knit, heavy ankle boots and a pair of comfy cargo pants for a cool, full-on utility look.

COOL CARGO
Our newest obsession is, without doubt, the cargo pants, especially in this khaki green edition. They are easy to style and beyond comfortable to wear – a great combo in our opinion! Cargo pants are set to become the new staple in our autumn wardrobe. These mid-waist utility pants feature side patch pockets, elasticated hems and a cool chain that talk right into the utility trend. You can easily chuck them on at the weekend with sneakers and warm layers like here, but they also look great dressed up with strappy heels and an oversized blazer. Cargo pants may not be the first thing that jumps to mind when you think of a super chic outfit, but in our opinion, they work just as well for a night out as for the office.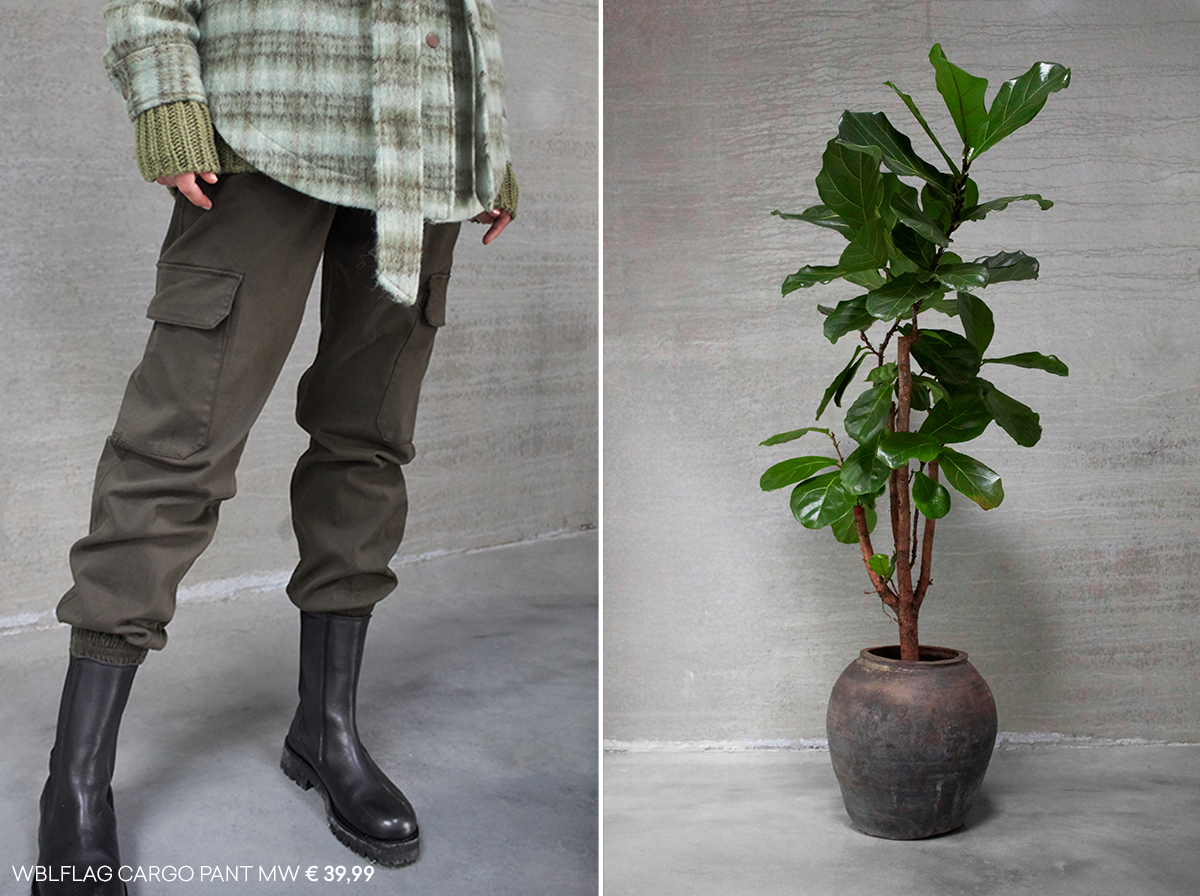 NICELY KNITTED
There is no way around the chunky knit sweater when the temperatures drop. We have highlighted our Nadine knit pullover as we simply love its light green hue. It adds a certain kind of lightness to an otherwise dark autumn wardrobe but works well with both other dark and light greens tones which makes it perfect for the monochrome look. Nadine is knitted from super soft melangé yarns in the finest wool blend and is designed with a hand-knitted look. It has a round neck, rib finish on the sleeves and body and a nice high low silhouette. Try styling it with a feminine cotton dress for a textured touch look.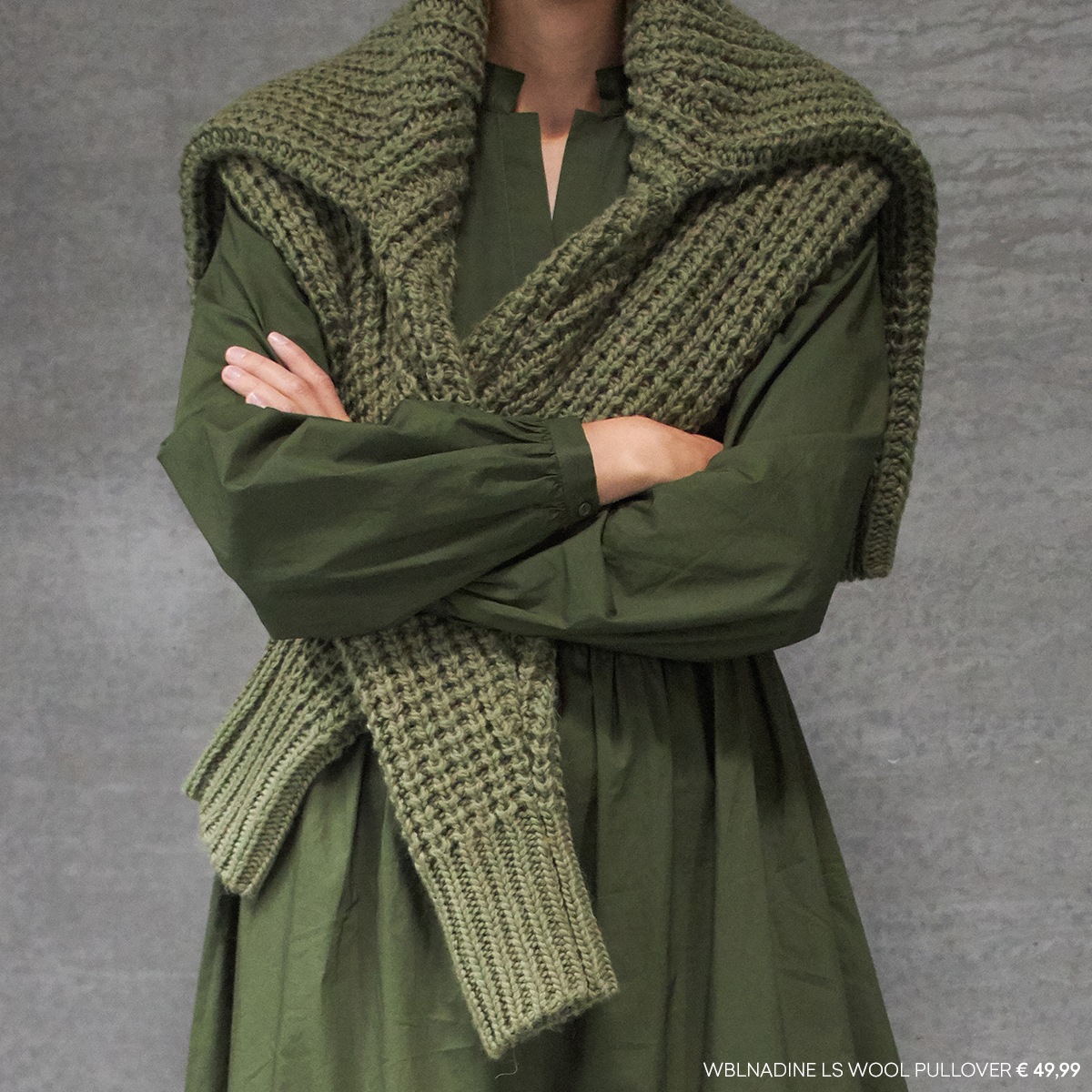 GREEN DREAM DRESS
There is something dreamy about a voluminous crispy cotton dress in a captivating colour. Made from 100% certified organic cotton yarns, our Brandy Poplin long dress has a light and airy feel and work perfect as a layering piece in a monochrome green look. We love its long sleeves, narrow cuffs, small collar and big flare – it's a statement dress that will add wow-factor to any autumn outfit.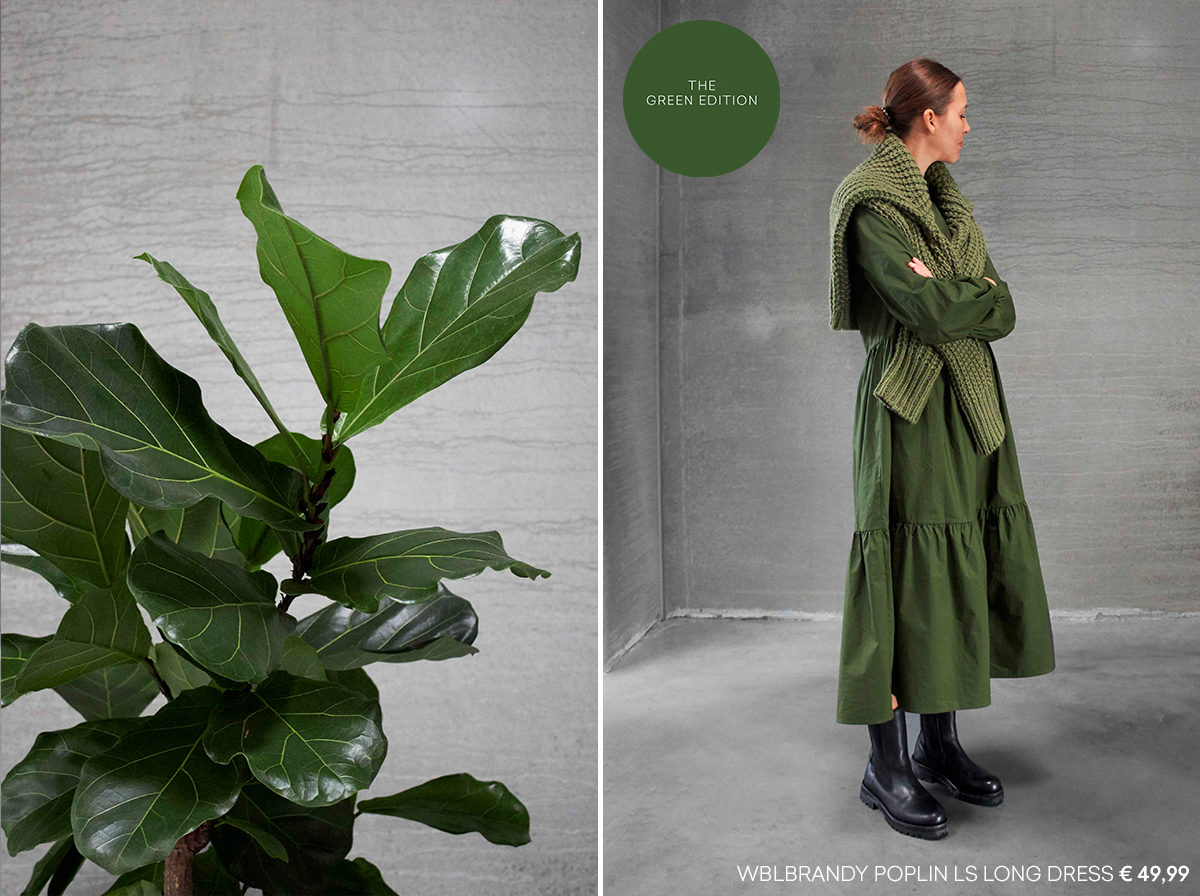 NEXT UP
In our next blog post, we're are warming up for winter with some puffer jacket inspo. The puffer jacket is an undeniable must-have, and we can't wait to show you guys our new top-notch selection.
Stay tuned!