Hi ladies – and gents, if you're reading along too?
In today's blog post, we are warming up for winter with our signature puffer coat, Glorian. If there is one coat you need to own this winter, it's this one. Besides being an outerwear statement that will elevate your winter look, this big, bulky and insulated outerwear piece are without doubt a new winter amour, and we can guarantee that this will be the perfect shield that will keep you protected from catching a cold, and the ultimate companion for any day trip or occasion. So, keep scrolling if you want to learn more about all the cool functions and features of our long puffer coat and get tips on how to style it and its shorter sister, the Kylie puffer jacket.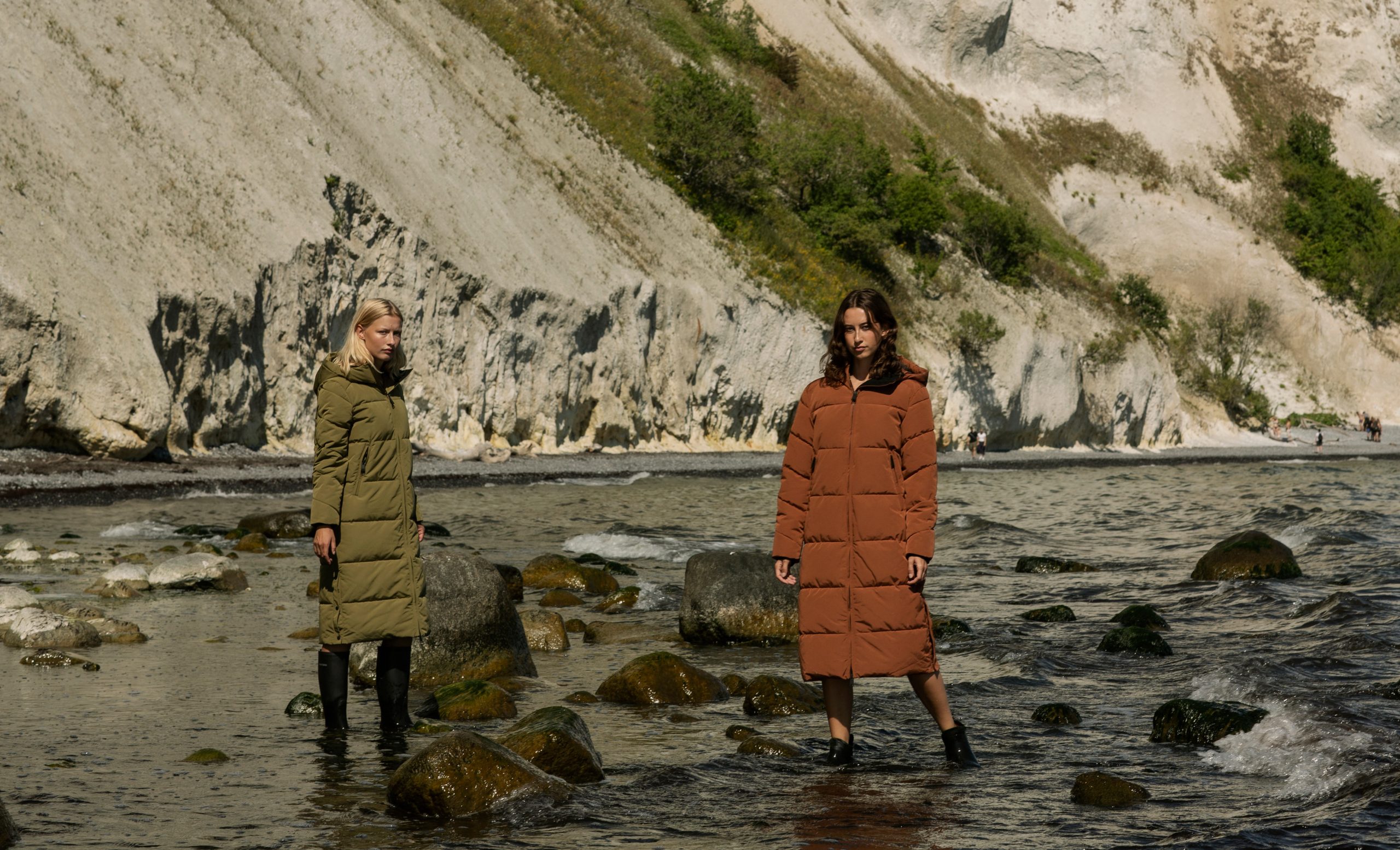 FUNCTIONAL FEEL GOOD FASHION
But, first things first, let's talk all the cool functions of the puffer coat – because there's a bunch of them! First of all, it is made from a sustainable fibre down blend of recycled fibres and designed with the best technical properties, which ensures strong insulating properties and a fantastic puff touch. Regular down tends to collapse in wet and humid weather, but the recycled fibres in our puffer coat retain its properties even when wet. Furthermore, the fibres trap warmth in air pockets, which keeps you warm all winter.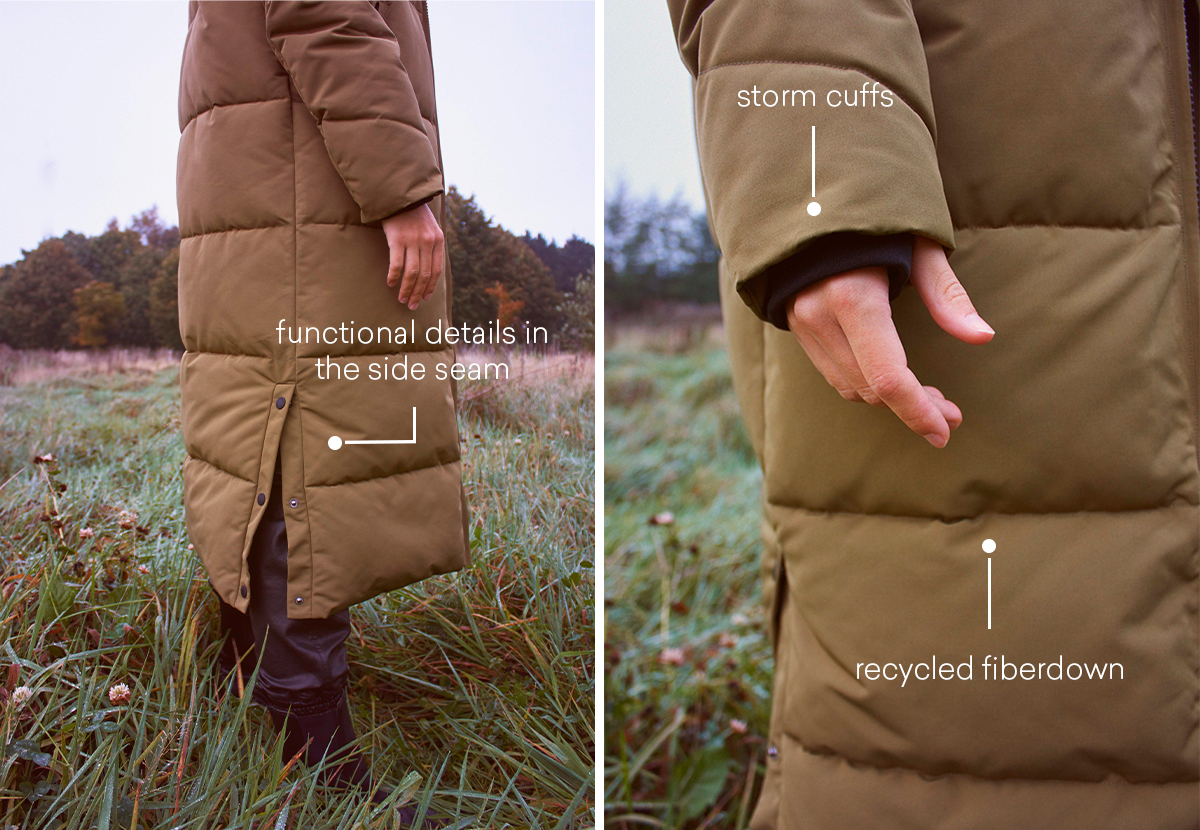 Besides being a more sustainable add on to your coat closet, the long puffer coat features a functional push button detail in the side seam to ease your steps when necessary. Its outer material is both windproof, waterproof and dirt-repellent, and the large zipper pockets are lined with warm and soft fleece – au revoir, frozen hands! Soft storm cuffs in the sleeves opening make sure no wind slips in, and the specially designed hood is made with an ergonomic shape and a wide brim that keeps wind and water out too. Moreover, it has a high neck with functional fastening strings that makes scarfs needles.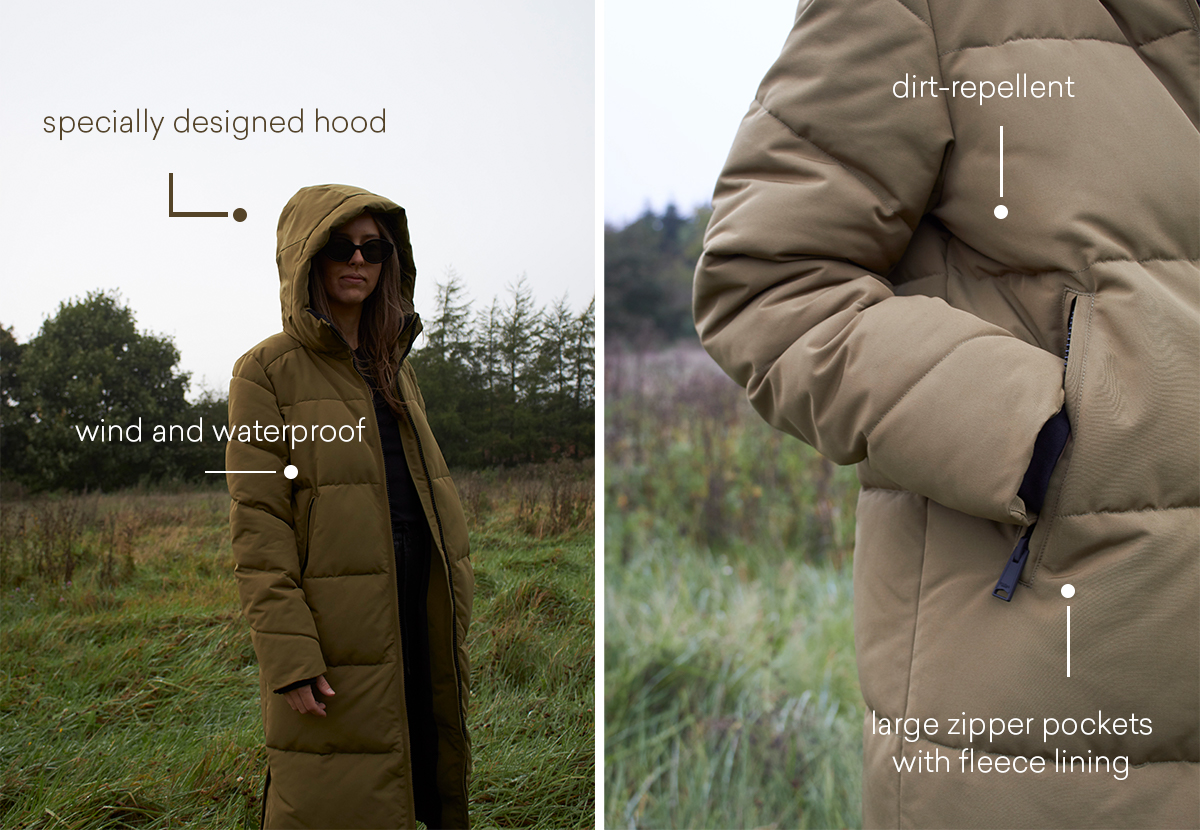 BULK IT UP
It's a common misconception that you have to choose between being warm or being stylish in your winter coat. With our long puffer coat, you don't need to be sacrificing style for warmth. In the daytime, we like to style our puffers with some edgy items like these real leather joggers, a big knit and a pair of chunky boots or dad-sneakers. If you're going for a more elegant look, try partnering your long puffer with a midi dress and slim heels. This look will for sure catch eyes on the street!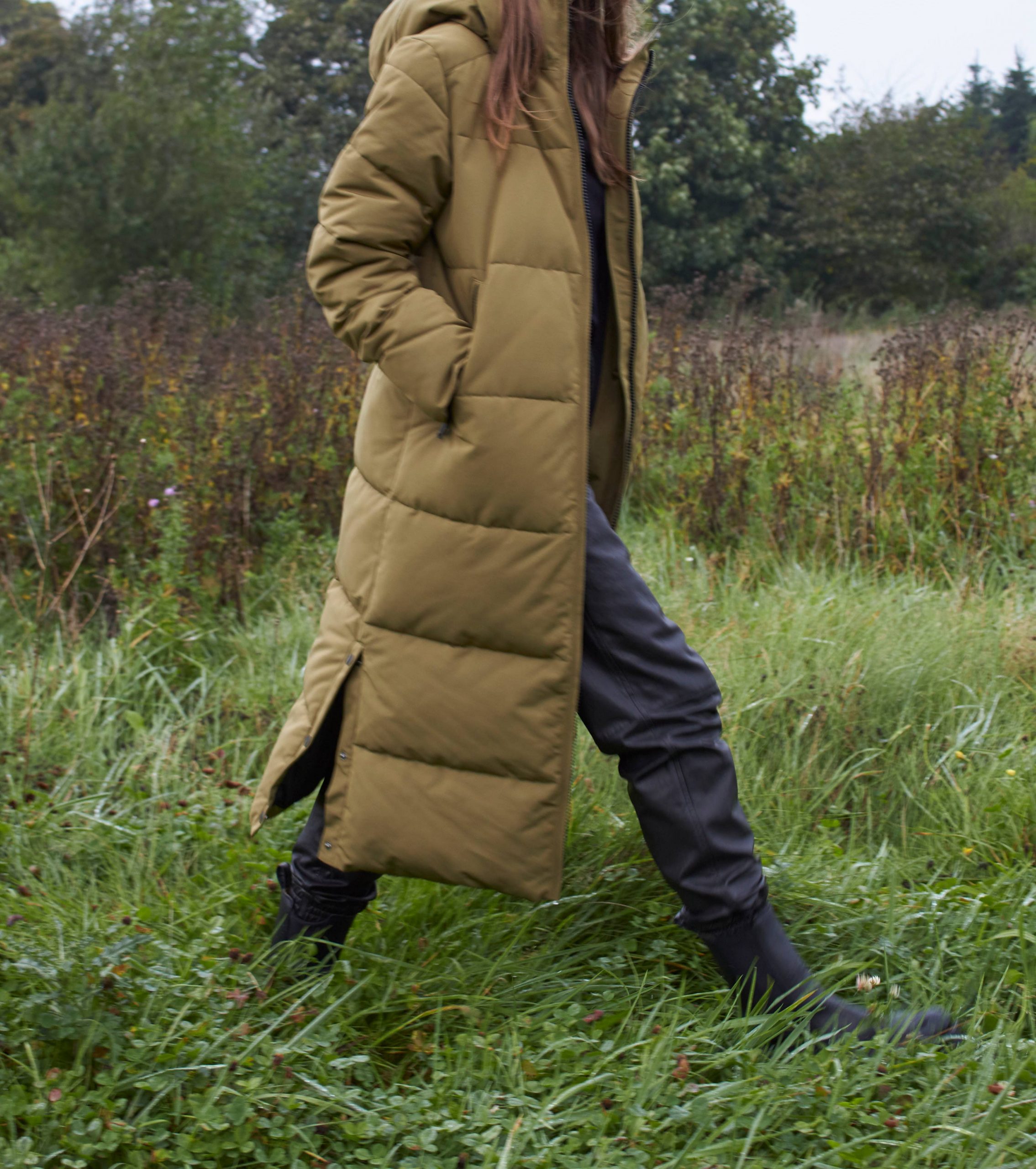 WBLGLORIAN LONG PUFFER COAT, € 79,99 
style with

WBLROBYN LEATHER STRING PANTS, € 149,99
HEY SHOORTY
Another cold-weather companion you have to meet is the long puffer's baby sister, Kylie. Kylie is a short puffer jacket lined with the most exclusive duck down mixture made from 50% real down and 50% feathers. This blend insures unique carrying abilities and a fantastic puff touch, just like its long big sister. It has the same fantastic insulating properties and is packed with functional details like the bold metal zipper, fleece lined zipper pockets, adjustable straps at the cuffs to keep out wind and water, and the same specially designed hood as the long puffer.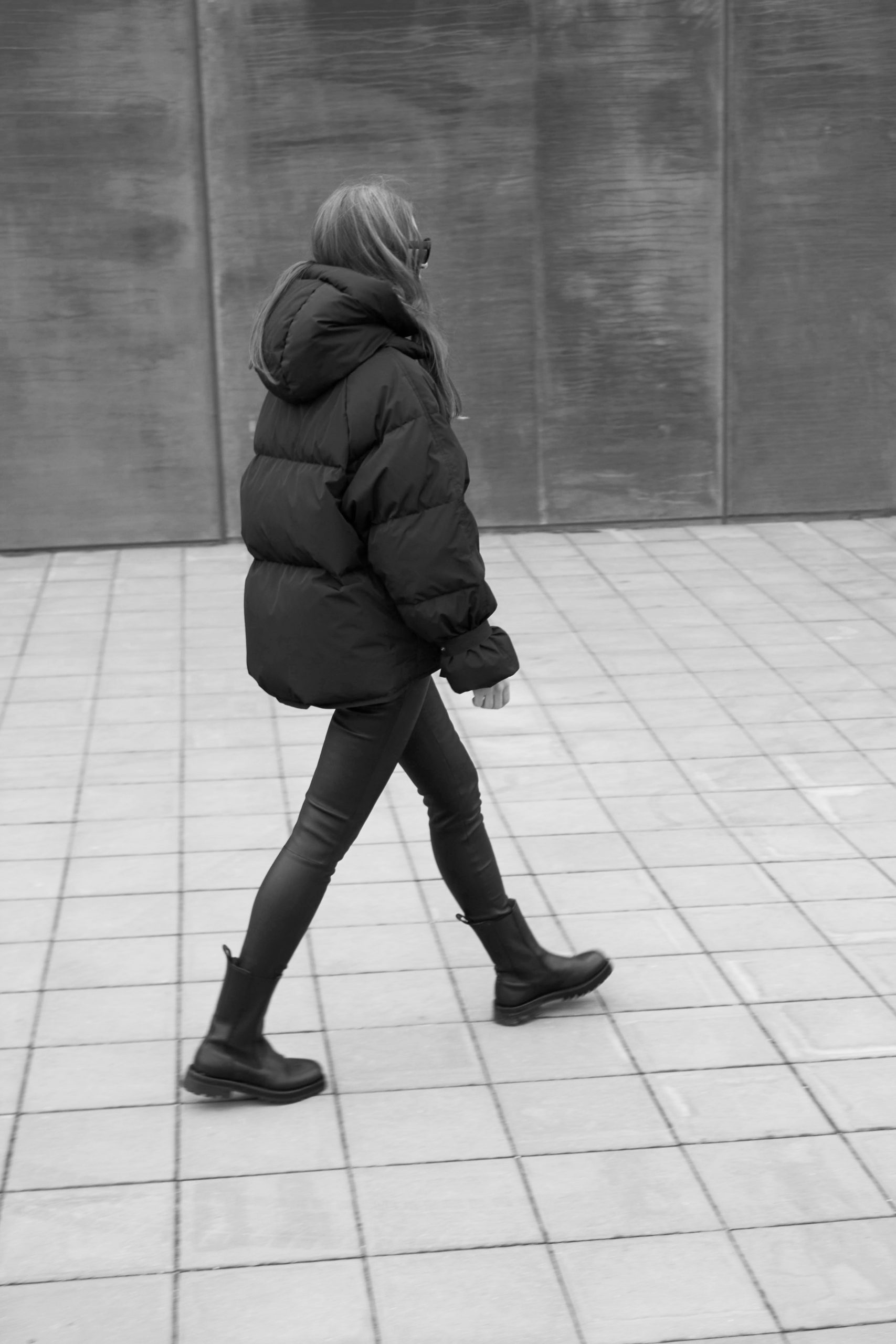 We love the bulky shape of the short puffer jacket and prefer to style it with simple, slim items like these skinny real leather leggings that let the jacket stand out. Otherwise, pair it with jeans and a crisp, white shirt for a workwear look.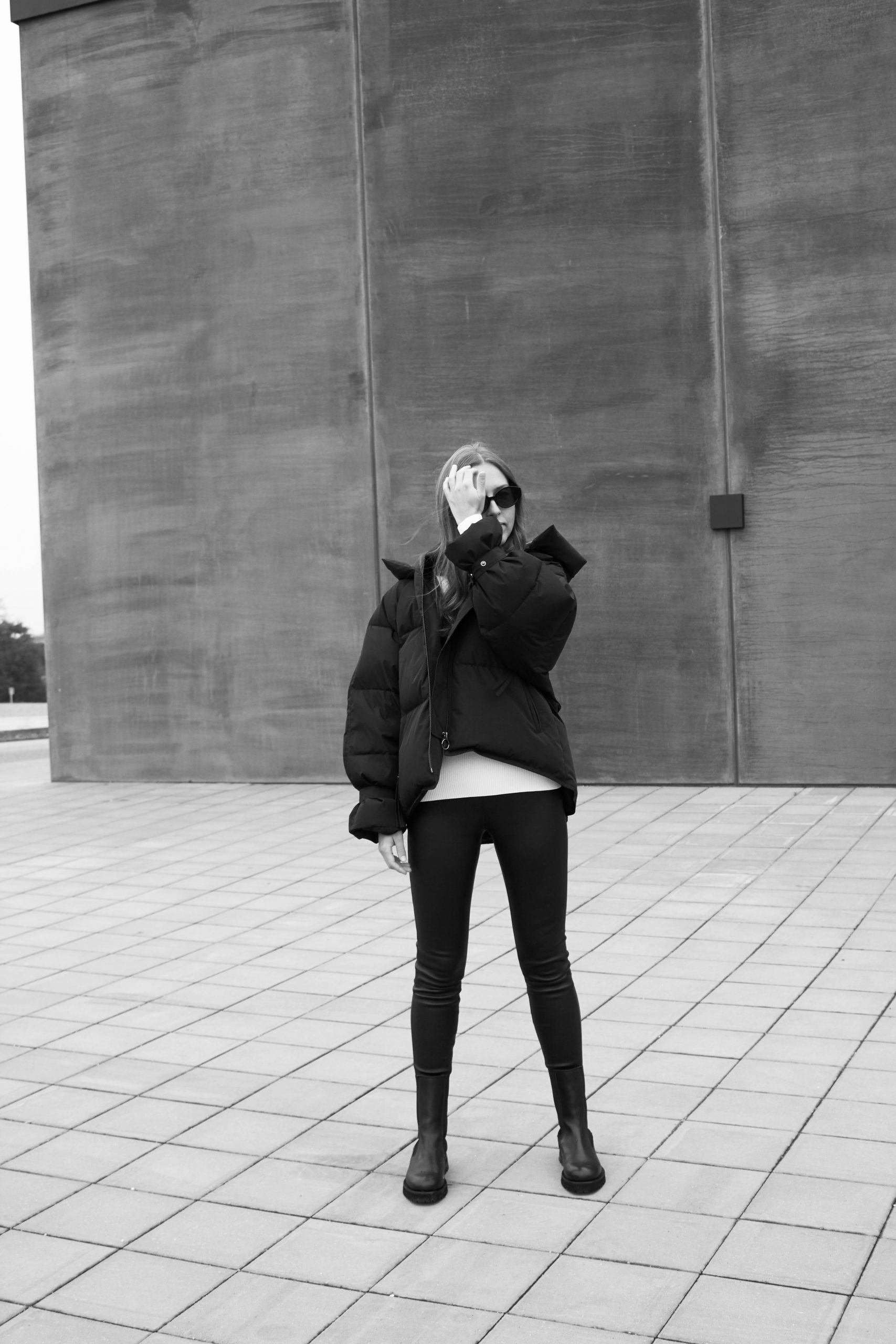 WBLKYLIE REAL DOWN JACKET, € 89,99
style with

WBLLISA LEATHER LEGGINGS, € 129,99
MADE WITH LOVE
We promise you that our Glorian puffer coat and Kylie puffer jacket are made with so much love and dedication with no compromises and for an unbeatable price. We want you to feel good and make it possible to create a #betterwardrobe of better quality at better prices. Earning money isn't easy, so we want to give you maximum value for money with our products.
With love
StyleStore.com